Featured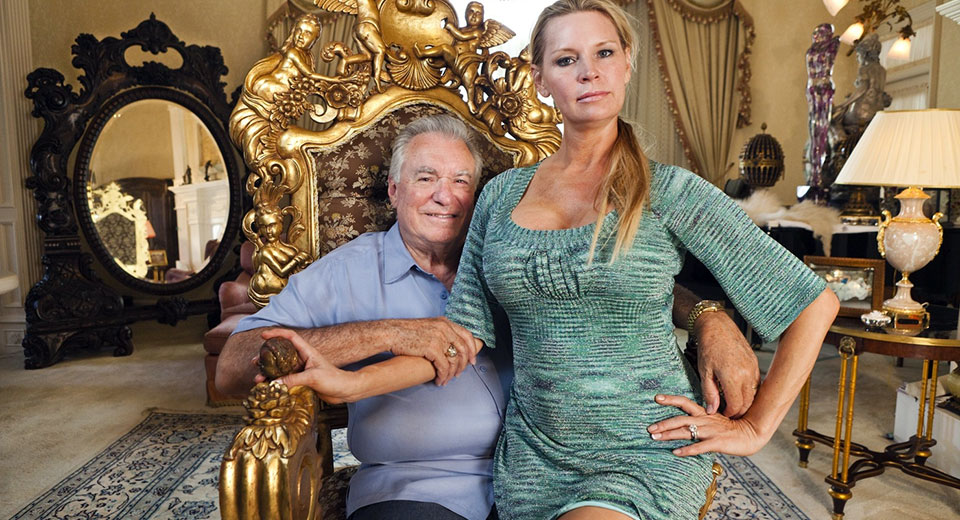 November 11th 2017
Lauren Greenfield's Queen of Versailles offers an amusing glimpse into the collective unconscious of a real-life American family simultaneously empowered by and trapped in an unending psycho-cycle of compulsive conspicuous consumption. "Everyone wants to be rich, and if they can't be rich, the next best thing is to feel rich," declares American entrepreneur David Siegel, "and if they don't wanna feel rich, then they're probably dead." Indeed. Considering Siegel's rapacious business practices and decadent lifestyle, the etymology of entrepreneur (from the French entreprendre "to undertake") further indicates that Siegel is, in fact, exactly that: an industrial undertaker, a peddler of custom corpse add-ons designed to exploit the desire and grief of (and thereby profit from) the living. The corpses, in this case: subprime wage-earners. The add-ons: timeshares. The irony? after the economic recession of 2008, billionaire Siegel himself is in the same boat.
The title queen is David's wife Jackie Siegel, and her Versailles (pronounced "Vur-size") the 90,000 square-foot house under construction in suburban Orlando—the largest in America, even larger than The White House. Jackie eagerly addresses the camera as is befitting a former beauty pageant queen turned reality TV wannabe who wants nothing more than the adrenaline rush of external validation in the form of social status and material wealth. Nothing new considering our capitalist culture, until we see the scope and scale of Jackie's addiction to excess: personal purchases ranging from mass-manufactured to designer-made and everything in between. Whether it's dozens of orders of McDonald's chicken nuggets, hundreds of pairs of Gucci platform heels, or thousands of square feet of Louis XIV lamps, Jackie's got as much self-control as her fourteen white dogs whose discipline can be measured by the number of daily turds they leave scattered about the house.
But the real stars of the show are the behind-the-scenes team: interviews and B-roll with household servants Marissa Gaspay & Virginia Nebab—2 of 19 full-time staff—provide a contrasting perspective to the Siegels' suffocating personal habits. Gaspay and Nebab, both Filipina migrant workers, are the connective tissue that hold the family together. Their physical and emotional labor is made visible here in a way that is so outrageous, so absurd, it is impossible to overlook. The chaos and decay of the Siegel estate is a much-needed cautionary tale to those who dare dream the American Dream at the expense of their sanity and family legacy. Greenfield's gaze is an antidote, don't look away.