Featured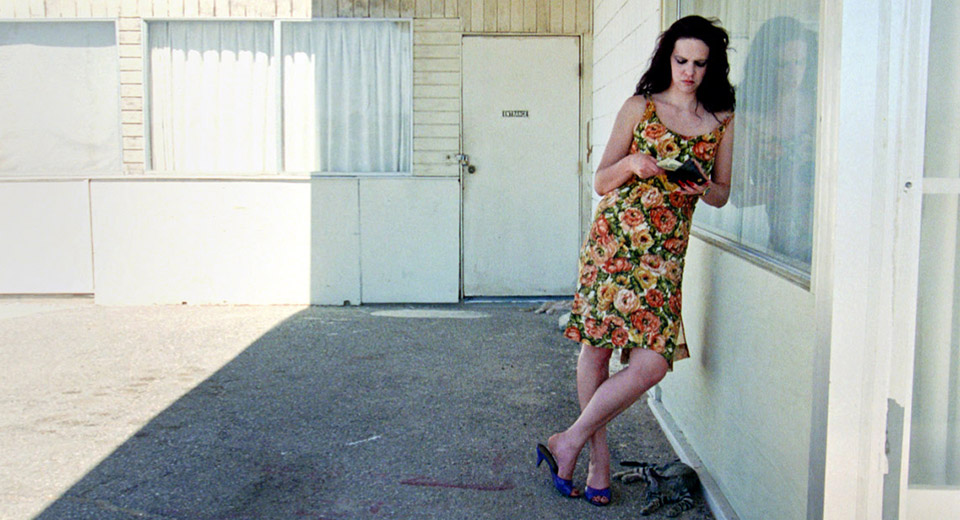 April 22nd 2019
A new 4K restoration of Nina Menkes's previously hard to find 1990 film Queen of Diamonds is currently running at BAM.The centerpiece of the film comes roughly half an hour in. Up until this point Menkes' camera has hovered mostly at a distance from the film's central figure—a Las Vegas blackjack dealer (Tinka Menkes, Nina's sister and frequent collaborator) whose husband has been missing for three months. The nearly 20 minute casino sequence presents the act of dealing cards as abstract and dancelike. Slight gestures are shown again and again, becoming mechanical as they are wrenched from whatever meaning they once held. Like in modern dance, the familiar becomes unmoored from meaning through repetition. This sequence, though mostly devoid of the filmmaker's typically expansive imagery, embodies the essence of Menkes' work. Menkes' cinema (and the fragile world it re-represents) is a formal and narrative tightrope walk, made all the more exhilarating by the abyss of meaninglessness it straddles.
Menkes, like in previous (The Great Sadness of Zohara) and subsequent (The Bloody Child) offerings, gives just enough to suggest coherency, all the while pulling her film apart before the viewer's eyes. Her steady stream of strange and striking images prove impossible for the viewer to intuit. She deals in landscape and duration like a blackjack dealer, tossing cards to an expectant viewer waiting across the table, intoxicated by the possibilities of what could come next. For Menkes, logic evolves through rhythms and juxtapositions (an unbroken shot, an unexpected insert, a return to an earlier composition). Nothing is certain until the film's final frame.
Within the screen's four walls, the logic of Menkes' film evolves, but from time to time an image will appear of such poetic power, it transcends the game. In the film's most ambitious image, Tinka and a burning palm tree are placed symmetrically in the frame, mirroring one another. Beyond any narrative Queen of Diamonds toys with, this image communicates with the viewer in Menkes' ideal terms. It stirs something within us that we could call meaning while fiercely preserving its mystery.