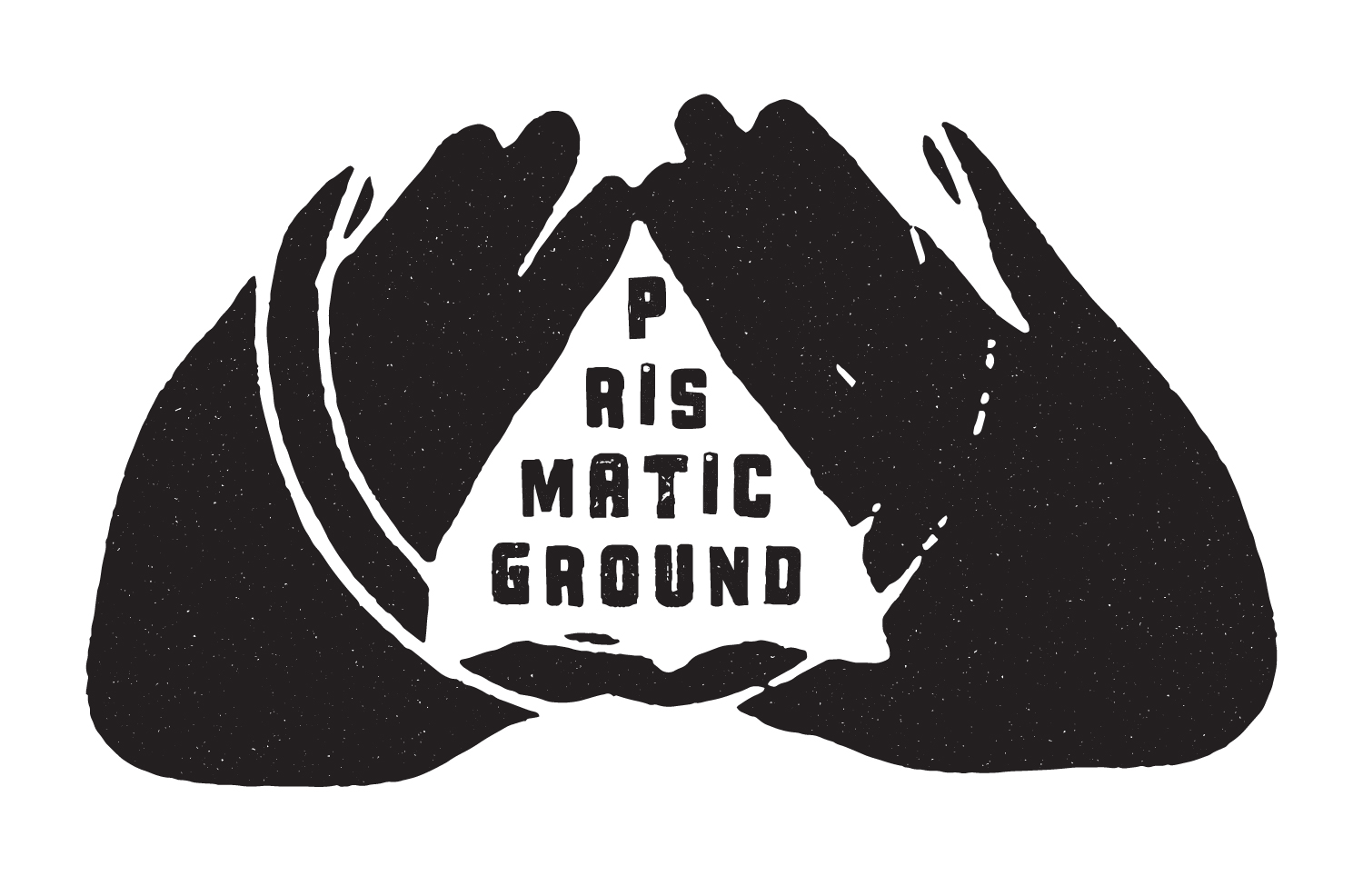 March 23rd 2021
Prismatic Ground is a new film festival centered on experimental documentary. The inaugural edition of the festival, founded by Inney Prakash, will be hosted virtually in partnership with Maysles Documentary Center and Screen Slate. Catch the 'Opening Night,' 'Centerpiece,' and 'Closing Night' events live via Screen Slate's Twitch channel. The rest of the films, split into four loosely themed sections or 'waves', will be available for the festival's duration at prismaticground.com and through maysles.org. On April 10, at 4PM ET, Prismatic Ground will present the inaugural Ground Glass Award for outstanding contribution in the field of experimental media to Lynne Sachs. Other live engagements TBA.
Logo: Kelsey Kaptur based on the work of Barbara Hammer
Opening Night, Centerpiece, and Closing Night live screenings: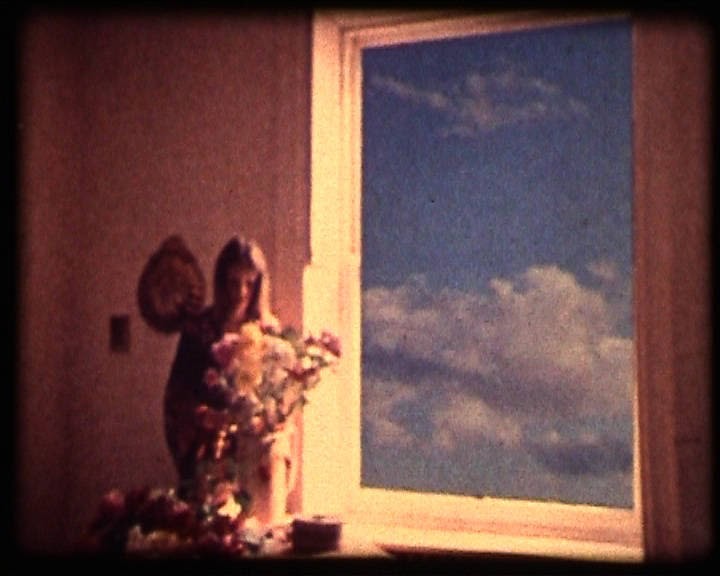 Opening Night: Thursday, April 8th at 8PM ET on twitch.tv/screenslate
The Films of Anita Thacher
Co-presented by Microscope Gallery. Film critic Amy Taubin in conversation.
Centerpiece: Thursday, April 15th at 8PM ET on twitch.tv/screenslate
Newsreels of the Distant Now, a special presentation by Creative Agitation (Erin and Travis Wilkerson)
Filmmakers in conversation.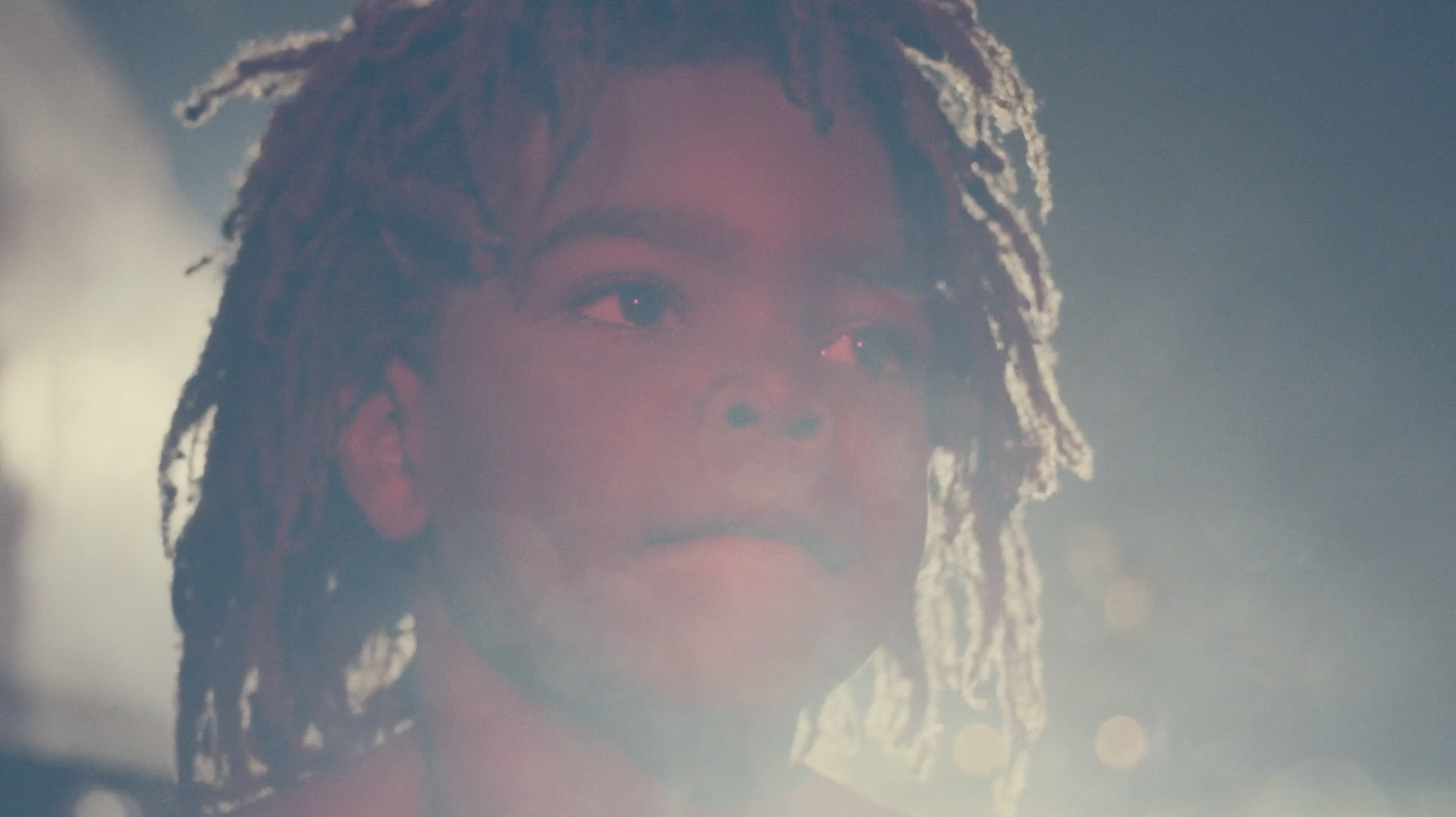 Closing Night: Sunday, April 18th at 8PM ET on twitch.tv/screenslate
Second Star to the Right and Straight on 'Til Morning (dir. Bill and Turner Ross) + Dadli (dir. Shabier Kirchner, 2018, 14 min.)
Filmmakers in conversation.
Streaming through the festival's duration at prismaticground.com and through maysles.org: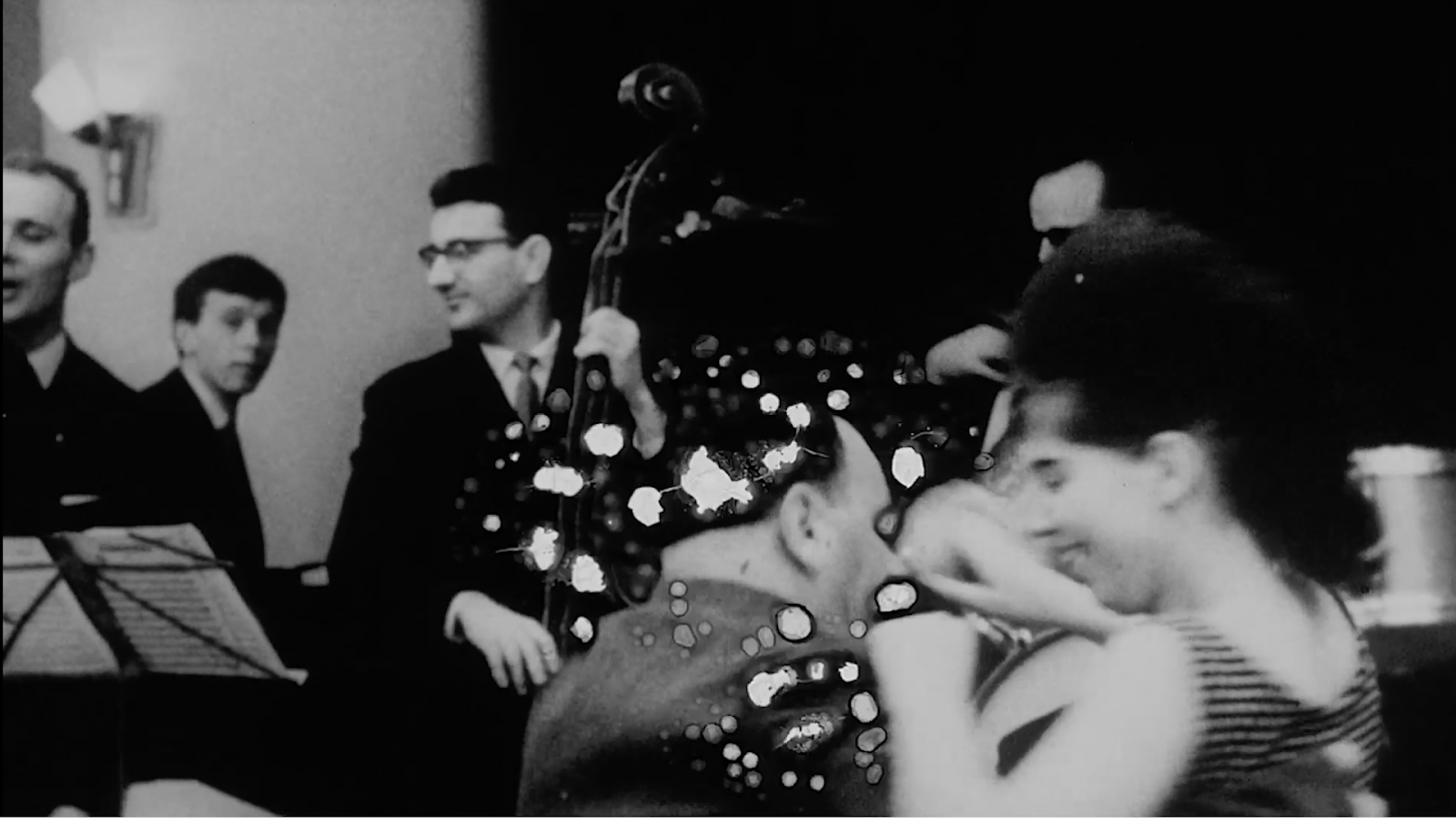 wave 1: desire is already a memory
Four by Bill Morrison: Sunken Films (2020, 11 min.); Wild Girl (2021, 5 min.); The Ring (2020, 8 min.); Curly Takes a Bath By The Sea (2020, 5 min.)
A Machine to Live In (dir. Yoni Goldstein & Meredith Zielke, 2020, 88 min.)
Two Sons and a River of Blood (Angelo Minax Madsen and Amber Bemak, 2021, 11 min.)
Two by Rajee Samarasinghe: The Eyes of Summer (2020, 15 min.); Imitation of Life (2020, 1 min.)
my favorite software is being here (dir. Alison Nguyen, 2020, 19 min.)
Endless Possibilities: Jack Waters and Peter Cramer (M.M. Serra, 2021, 16 min.)
Future Story (dir. Kenneth Lartey, 2020, 5 min.)
The Well-Prepared Citizen's Solution (dir. Lydia Moyer, 2020, 5 min.)
Forever (dir. Mitch McGlocklin, 2020, 7 min.)
Startle Response (dir. Michèle Saint-Michel, 2020, 5 min.)
Mūtātiōnem (dir. Maile Costa Colbert, 2020, 9 min.)
Queer Utopia: From Stonewall to Tell Garden (dir. Raed Rafei, 2021, 8 min.)
Notes of a Wind Chime (dir. Devon Narine-Singh, 2021, 24 min.)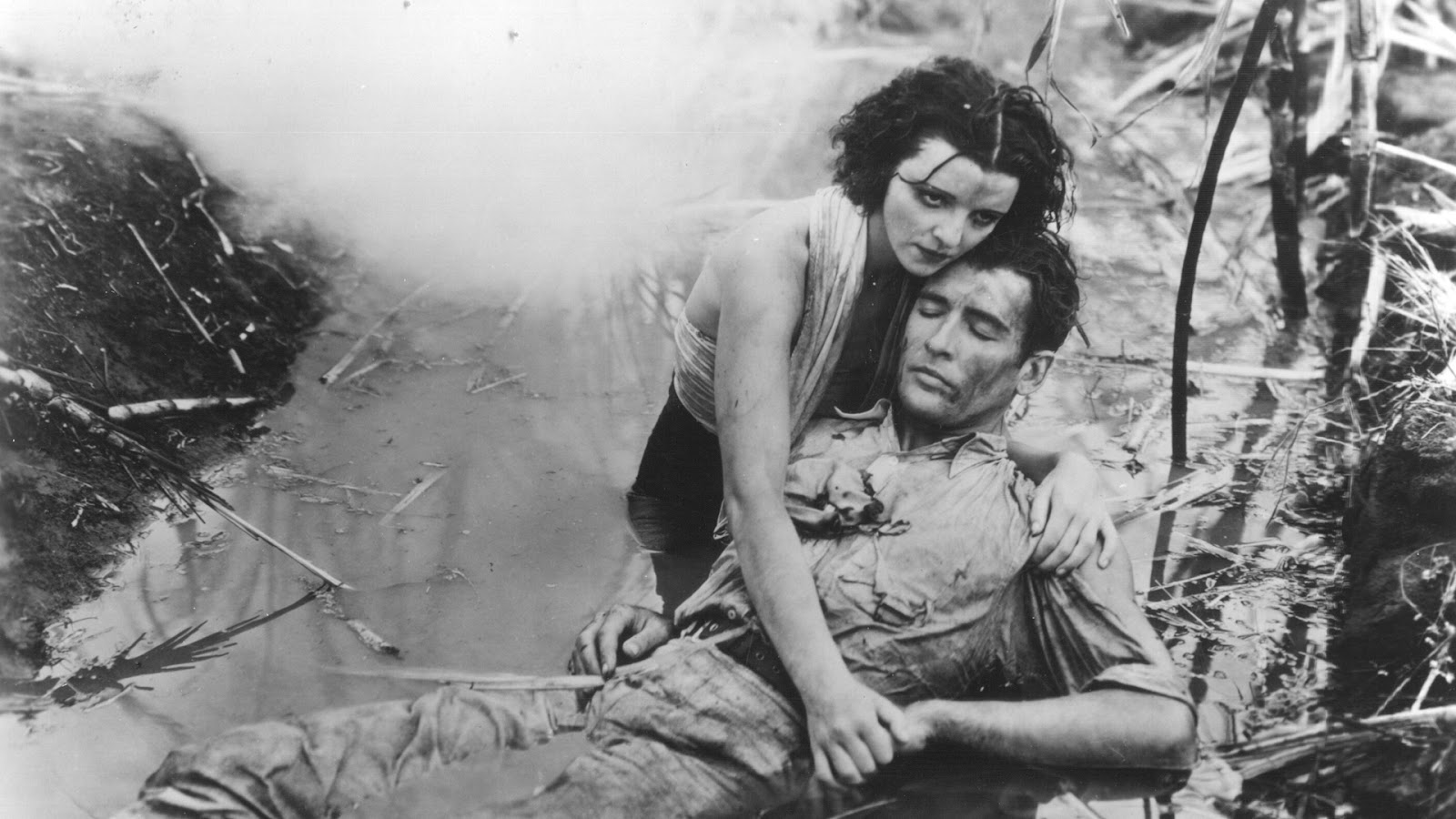 wave 2: kill the colonizer in your head
Cane Fire (dir. Anthony Banua-Simon, 2020, 89 min.)
Occasionally, I Saw Glimpses of Hawai'i (dir. Christopher Makoto Yogi, 2016, 15 min.)
Land in Sight (Terra à Vista) (dir. Lívia Sá, 2020, 5 min.)
A New England Document (dir. Che Applewhaite, 2020, 16 min.)
It Is a Crime (dir. Meena Nanji, 1996, 5 min.)
Letter From Your Far-Off Country (dir. Suneil Sanzgiri, 2020, 18 min.)
Maat Means Land (dir. Fox Maxy, 2020, 30 min.)
Nitrate (dir. Yousra Benziane, 2019, 15 min.)
Reckless Eyeballing (dir. Christopher Harris, 2004, 14 min.)
Sanctuary (dir. Nate Dorr, 2021, 9 min.)
The Scents That Carry Through Walls (dir. Erin Wilkerson, 2020, 14 min.)
Buscando Ana Veldford (Searching for Ana Veldford) (dir. Ronald Baez, 2021, 6 min.)
Drills (dir. Sarah Friedland, 2020, 17 min.)
'How to riot' tips and tactics (dir. Jongkwan Paik, 2020, 17 min.)
Too Long Here/Aqui Demasiado Tiempo (dir. Emily Packer, 2020, 7 min.)
The Curve of the Earth (dir. Lorenzo Benitez, 2018, 6 min.)
Melting Snow (dir. Janah Elise Cox, 2021, 8 min.)
A Demonstration (dir. Sasha Litvintseva & Beny Wagner, 2020, 24 min.)
Never Rest/Unrest (dir. Tiffany Sia, 2020, 28 min.)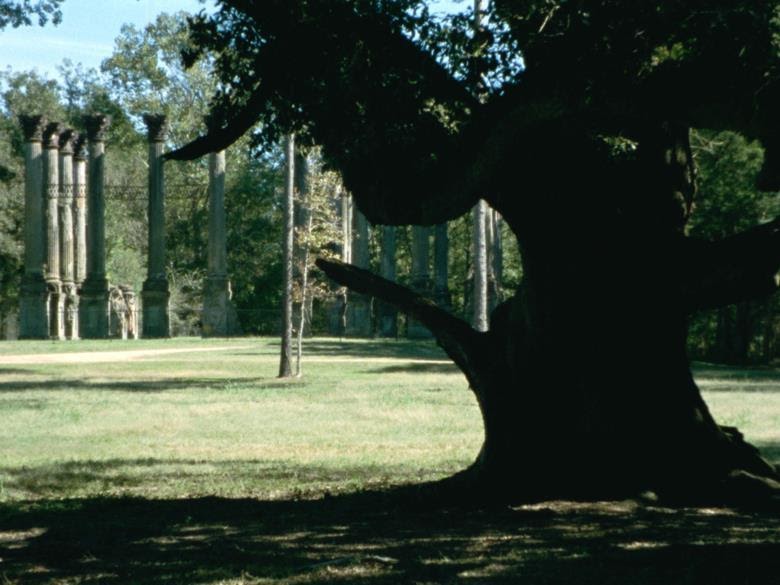 wave 3: i'm a stranger here myself
The Annotated Field Guide of Ulysses S. Grant (dir. Jim Finn, 2020, 61 min.)
Four Portraits by Paige Taul: 10:28,30 (2019, 4 min.); 7-7-94 For my babe (2018, 3 min.); Its a condition (2018, 3 min.); It makes me wanna (2017, 3 min.)
Switch Center (dir. Ericka Beckman, 2003, 12 min.)
For Paradise ( dir. Elizabeth M. Webb, 2016, 25 min.)
Messages 1-3 (dir. Martha Colburn and Pat O'Neill, 2021)
Metempsychosis (dir. Satya Hariharan, 2020, 14 min.)
Strange World (dir. Wen Han Chang, 2018, 16 min.)
Cuba Scalds His Hand (dir. Abby Sun and Daniel Garber, 2019, 4 min.)
You Deserve The Best (dir. Elias ZX, 2018, 5 min.)
Still Processing (dir. Sophy Romvari, 2020, 17 min.)
Pause, Play, Repeat (dir. Ankita Panda, 2020, 4 min.)
The Sixteen Showings of Julian of Norwich (dir. Caroline Golum, 2020 8 min.)
Thick Air (dir. Stefano Miraglia, 2020, 14 min.)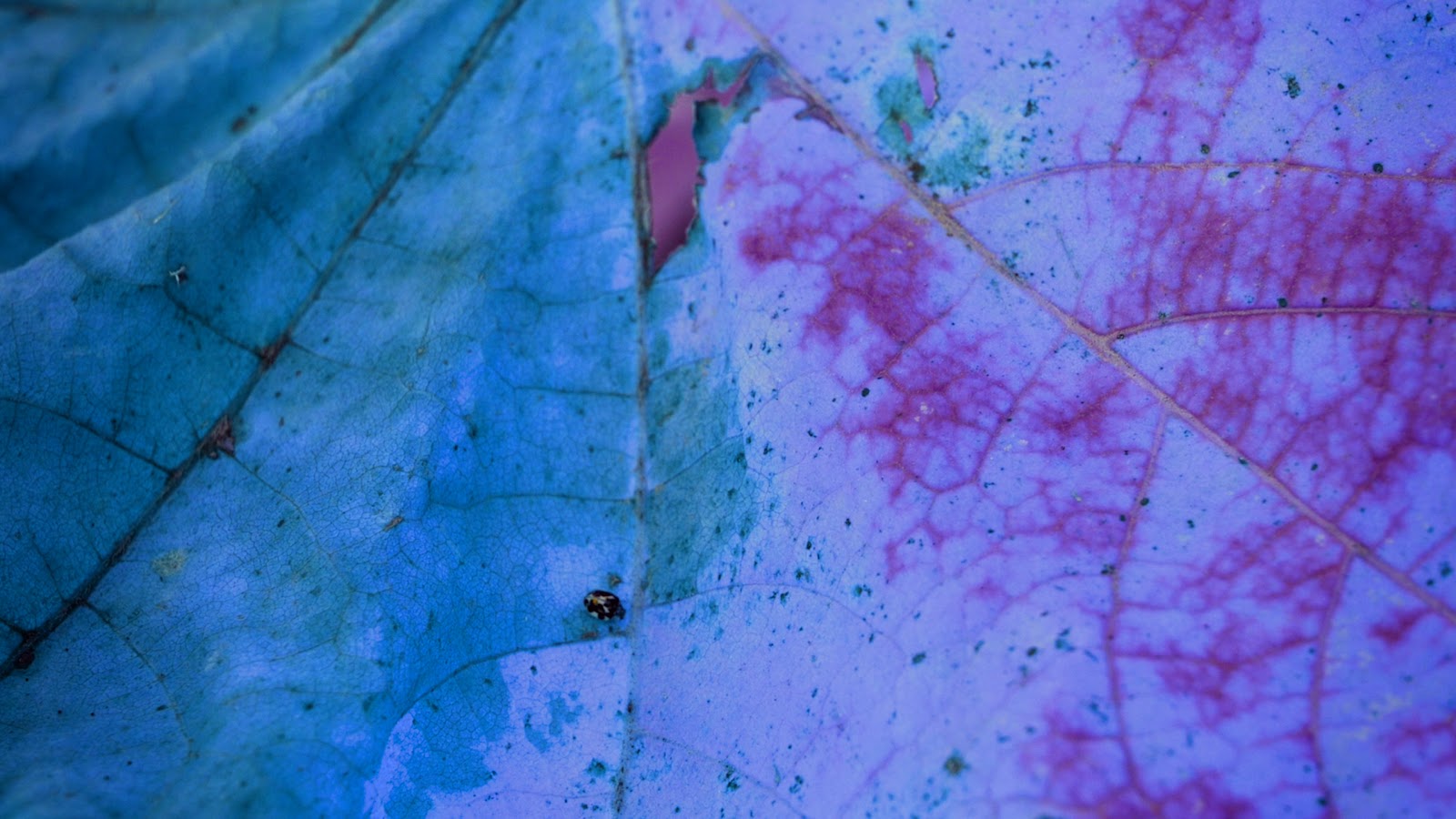 wave 4: through the flowering fields of the sea
Home in the Woods (dir. Brandon Wilson, 2020, 96 min.)
Bodies In Dissent (dir. Ufuoma Essi, 2021, 6 min.)
Make Sure the Sea Is Still There (dir. Gloria Chung, 2021, 8 min.)
The Aquarium (dir. Paweł Wojtasik, 2006, 22 min.)
hold -- fuel -- when -- burning (dir. dd. chu, 2020, 11 min.)
Depths (dir. Ryan Marino, 2020, 5 min.)
Look Then Below (dir. Ben Rivers, 2019, 22 min.)
Drawn & Quartered (dir. Lynne Sachs, 1986, 4 min.)
End of the Season (dir. Jason Evans, 2020, 13 min.)
Learning About Flowers and Their Seeds (dir. Emily Apter and Annie Horner, 2021, 4 min.)
A Slight Wrinkle in the Strata (dir. Ryan Clancy, 2021, 30 min.)
Back Yard (dir. Arlin Golden, 2020, 7 min.)
In Our Nature (dir. Sara Leavitt, 2019, 3 min.)
By Way of Canarsie (dir. Lesley Steele and Emily Packer, 2019, 14 min.)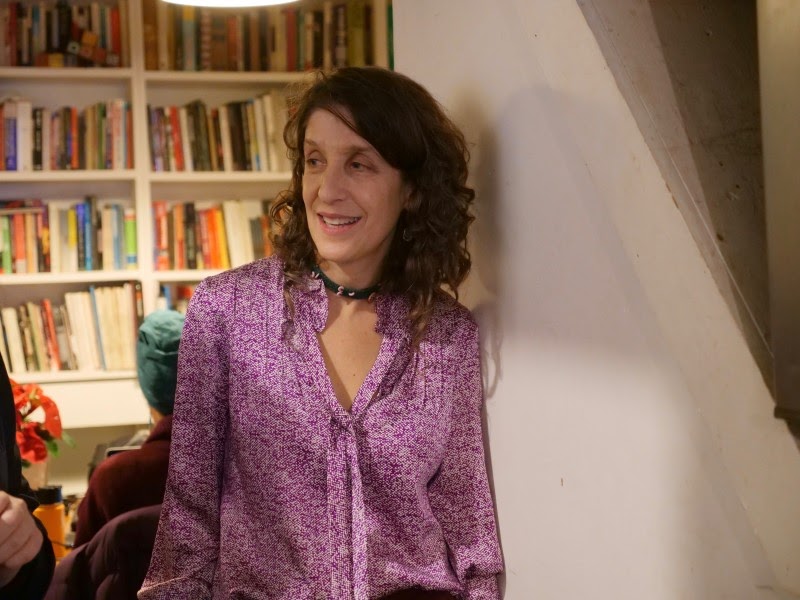 Ground Glass Award
Prismatic Ground will present the inaugural Ground Glass award for outstanding contribution in the field of experimental media to filmmaker Lynne Sachs on April 10, 2021 at 4PM ET. (Register here.) A selection of Sachs' work curated by Craig Baldwin will be available for the festival's duration, courtesy of Baldwin, Sachs, and Canyon Cinema:
Still Life with Woman and Four Objects (4 min., 1986)
Sermons and Sacred Pictures (29 min., 1989)
The House of Science: a museum of false facts (30 min., 1991)
Which Way Is East: Notebooks from Vietnam (made with Dana Sachs) (33 min., 1994)
A Month of Single Frames (for Barbara Hammer) (14 min., 2019)
Investigation of a Flame (45 min., 2001)
And Then We Marched (4 min., 2017)
The Washing Society (co-directed with Lizzie Olesker) (44 min., 2018)