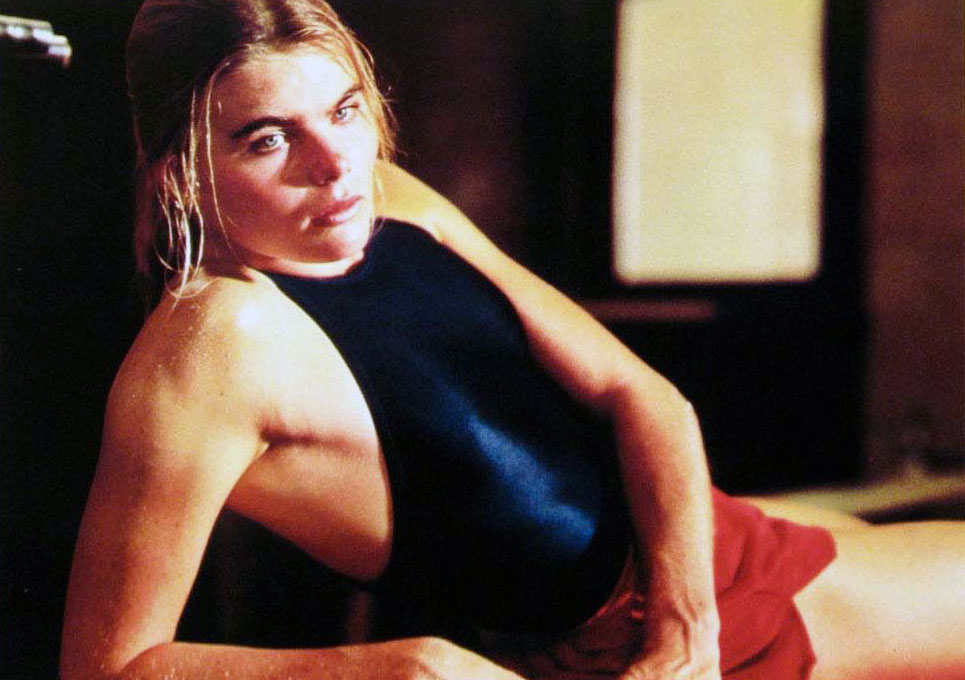 May 31st 2021
Personal Best opens at the 1976 Olympic trials with Chris Cahill's (Mariel Hemingway) hurdle run, revealed in sweaty close-up and slow motion. After being harangued by her coach/father, a downtrodden Chris encounters successful competitor Tory Skinner (Olympic hurdler Patrice Donnelly), and the two share joints, potato chips, and an arm wrestling match that builds to an intimate climax. Tory convinces her coach Terry Tingloff (peak Scott Glenn) to take Chris on as an additional pentathlete, and from here the film follows Chris's physical and emotional travails as she seeks independence and bodily perfection in the lead-up to the 1980 Olympic trials.
The pleasures of Personal Best are many: 1970s hairstyles, with wings aplenty adorning the heads of runners, coaches, and Chris's eventual boyfriend, Denny (Olympic runner Kenny Moore); the outfits are perfect, from the Hawaiian shirts to the ever-present terry cloth; much of the film's runtime is devoted to training sequences and staged competitions, often in undeniably decadent slow-motion or crotch-forward close-up; and the final races are timed and soundtracked for maximum suspense, resulting in a satisfying conclusion despite their inherent meaninglessness (the US boycotted the 1980 Olympics).
Beyond the documentary-style footage of the (mostly professional) athletes, the tension that animates Tory and Chris's relationship — particularly as it comes up against their distinctly fraught relationships with Coach Tingloff and their desire for supremacy on the track — is perhaps the most effective element of the film. The jealousy, control-wrangling, and ultimate unknowability inherent to any romantic relationship is magnified and refracted through their concurrent need to win not only the race but also the coach's attention, the other's affection, general validation — some conglomeration that will hopefully result in a perhaps momentary, perhaps impossible, "personal best."
Production of the film was notably fraught, with legendary New Hollywood screenwriter and first-time director Robert Towne (Bonnie and Clyde, Chinatown) eventually selling the rights to his beloved Greystoke screenplay to secure the funds needed to finish the wildly over-budget film. Though well-received by critics, Personal Best sparked a significant debate among film scholars (particularly Linda Williams and Chris Straayer in the pages of Jump Cut) that focused primarily on the possibilities of pleasure in women's spectatorship. The film's thoroughly charismatic performances are led by then-18-year-old Hemingway, fresh from her breakout performance in Manhattan; to add to the film's tantalizing complications, stills from sauna scenes were used in a Towne-led Playboy feature, with Hemingway appearing on the cover — disconcertingly prefiguring her next role as the ill-fated Playboy covergirl Dorothy Stratten in Star 80. Though the problems of Personal Best are many, it is a delicious must-see — particularly in the context of the Criterion Channel's terrific ongoing "Queersighted" series.