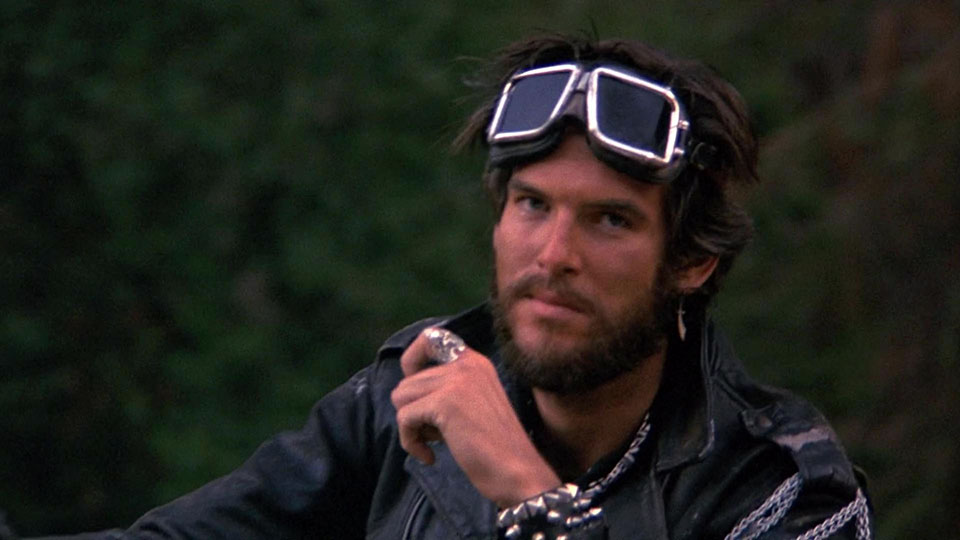 December 5th 2020
"Calling card" is more often than not a pejorative term in film criticism; something used in bad faith to describe an ostentatious yet soulless directorial debut made with the sole intention of netting a higher-profile gig. If needing a positive example though, something that both showcased signs of a great filmography to come and was an interesting work in its own right, John McTiernan's Nomads fits the bill. Certainly an outlier when put next to his successive action classics (and dad favorites) Predator and Die Hard, this relatively low-budget effort is to date both his only outright horror picture as well as his sole screenwriting credit. (Though on the note of the latter, the film probably plays better when silent.)
Beginning with a bang, French Anthropologist Jean-Charles Pommier (Pierce Brosnan) is rushed to the emergency room of a Los Angeles hospital, only to in a violent, slow-motion jolt whisper his mysterious dying words to Dr. Eileen Fox (Lesley-Anne Down). From there, she begins inhabiting his memories and visions, which all seem to revolve around him being stalked by a group of supernatural entities decked out in punk garb and led by none other than British pop-star Adam Ant.
It may all sound very goofy, yet nonetheless it conjures up the eeriness of far more critically lauded apocalyptic L.A. nightmares of the time like Miracle Mile or The Rapture. Showing off desolate beaches and many of the un-scenic sights from the City of Angels, it's truly a film about an outsider's view of Los Angeles; a kind of dread hanging underneath the "bourgeois" lifestyle promised to new resident Pommier.
McTiernan's filmography may be associated with roaring explosions and endless rounds of ammunition, but the silences and wordless passages define the film best. And even though there's a certain self-seriousness at hand, you're always bound to still be having a good time when its airtight tone is broken by Pierce Brosnan's uproarious French accent or Ted Nugent's heavy metal riffs. Perhaps an appropriate '80s LA movie needs to have at least a healthy dose of tackiness, to which a manic, almost bare-chested Brosnan barreling down spooky hallways and boulevards will certainly do part.
Nomads is available to stream on Prime and Tubi