Featured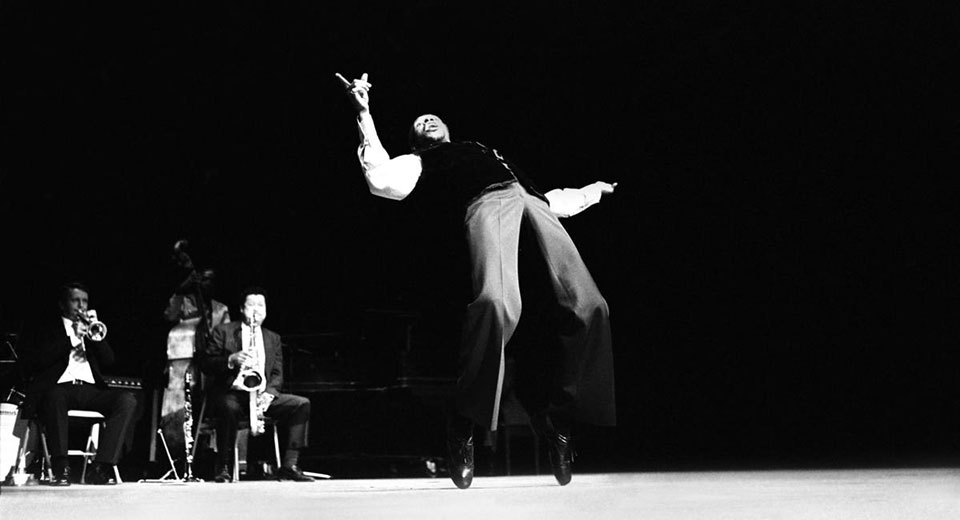 July 7th 2017
Forget Fred and Ginger! The tap legends in George T. Nierenberg's jubilant pair of documentaries will make both dance enthusiasts and skeptics see the form in an entirely new light.
In Nierenberg's first film, 1979's No Maps on My Taps, aging hoofer Bunny Briggs wonders aloud whether the art of tap would ever return to what it once was. Little did he know that tap was on the brink of revival, the film spawning a traveling theatrical show and, in large part, heralding the form's triumphant return. No Maps depicts three renowned dancers —Briggs alongside "Sandman" Sims and Chuck Green—as they prepare for a performance up in Harlem with jazzman Lionel Hampton. Each wistfully recounts their formative experiences and how legends like Bill Robinson (you've seen him with Shirley Temple) inspired them and took them under their wings. Moves are studied, copied, and transformed by the dancers, each injecting their singular personalities into improvisatory styles all their own. Put poetically by Green, "there are no maps on my taps." At performance time, the percussive quality of the dance—clicks, clacks, stomps—transforms each dancer into a musician as they trade riffs with the band; they themselves are integral parts of the musical compositions. On stage, No Maps shows each performer buoyant and effortless, while interviews give us candid glimpses of lifestyles more challenging beyond the stage. Lovingly shot and composed by Nierenberg, each dancer's story and style vividly come alive.
Nierenberg returned to tap five years later and his continued enthusiasm for the form and its performers is evident. By the time of the completion of About Tap in 1985, hoofing had made an enormous comeback with tap-centric Broadway musicals like 42 nd Street and Tap Dance Kid lighting up the Great White Way. The new vitality of the form is palpable. The film is introduced by tap great Gregory Hines who speaks of receiving tap lessons from "Sandman" Sims between shows in the alleyway behind the Apollo Theatre. Like in his earlier work, Nierenberg profiles three legends, each of whom enthuse about how they perfected their own techniques. As Steve Condos speaks of Louis Armstrong and his efforts to create fast, syncopated rhythms in his ankles and feet, his brimming passion is contagious. Jimmy Slyde—what a perfect name!—glides across the floor whilst producing "clean" tap sounds. And Chuck Green is back, smiling and moving more vivaciously than before. For a man often unable to express himself in words, his smiles on stage will make you smile too. Whereas Nierenberg's earlier work highlights the culture and history of tap dance, About Tap shine a spotlight on the physicality of the three performers.
Dance is an ephemeral form, and tap—improvisatory by nature—even more so. Thus, both films are valuable historical records that capture legendary hoofers and how they danced at specific points in time. But calling them artifacts is beside the point. Nierenberg has assembled an unforgettable cast and told their stories with admiration and respect. Even those with two left feet will be enchanted. The joy of dance exuded in both films just might have you dancing out of the theater, desirous to turn the sidewalk into a studio of your own.
For more, read Gold & Goldman's Screen Slate interview with Nierenberg