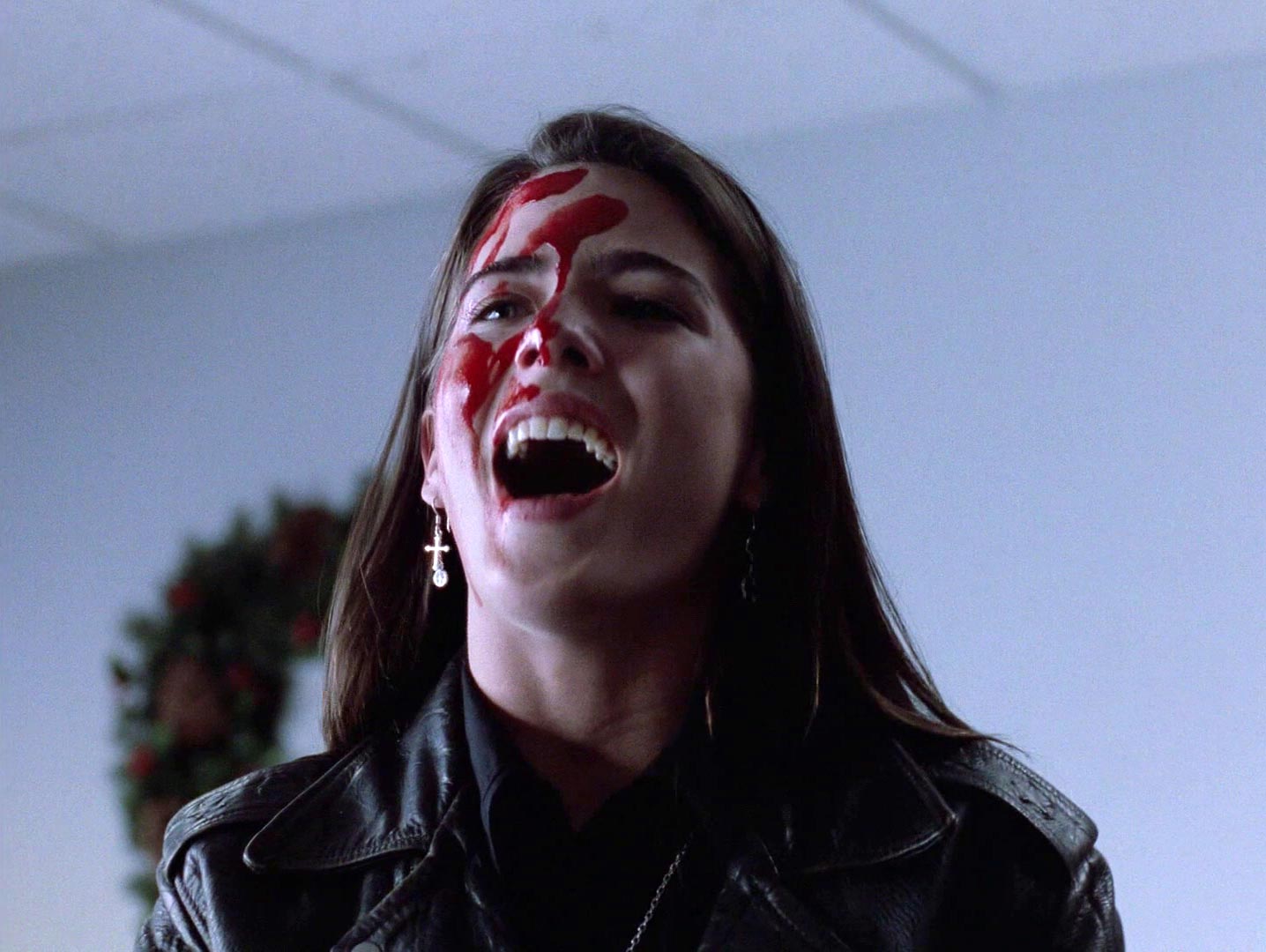 December 25th 2021
A year after Iguana (1988), his freak-show diatribe of toxic masculinity set in the 19th century, New Hollywood iconoclast Monte Hellman again did the unthinkable by helming the third entry in a popular, and increasingly controversial, slasher film series with Silent Night, Deadly Night 3: Better Watch Out! (1989). Not content with rehashing the tried and true slasher blueprint of the first two films in the series, Hellman positions Better Watch Out! as the Season of the Witch of the series, resulting in a paranoid genre amalgam that manages to fuse the horror excesses of the era with moments of narrative abstraction, reminiscent of Hellman's '70s output like Cockfighter (1974) or Two-Lane Blacktop (1971).
Hellman's film weaves flashbacks of the original Silent Night, Deadly Night (1984) into its opening moments, but unlike Part 2 (1987), which notoriously features a large amount of pre-existing footage from the first film in the series, we don't see much of the franchise's typical killer Santa otherwise. Rather, Hellman (who also served as co-writer and co-editor) brings back the character, Ricky, now played by horror veteran Bill Moseley, as a comatose patient on life support, with his brain exposed and protected only by a clear plastic shell. Naturally, he's being kept alive by a mad scientist doctor, played by Richard Beymer (of Twin Peaks fame).
Hellman, as usual, delivers a film that goes decidedly against the grain of the genre and series it is a part of. Even when we get to the latter half of the film, in which Ricky awakens and goes on a rampage in pursuit of a young, clairvoyant, blind woman (Samantha Scully) and her brother (Eric DaRe, another Twin Peaks regular) on Christmas Eve, Hellman structures it as a surrealist road movie where peripheral characters—including Mulholland Drive's Laura Harring as the brother's girlfriend—and hallucinations are given more importance than the body count. It would be easy to refer to the film as "Lynchian," even outside of the obvious casting parallels, but Hellman's deft combination of Scanners-esque telepathic horror, slasher conventions, and ominous road movie is singular. The result is a consistently unpredictable, often confounding, genre exercise from one of American cinema's greatest nonconformists, hiding in plain sight as a seasonal slasher sequel.
Silent Night, Deadly Night 3: Better Watch Out! is streaming on Tubi.