Featured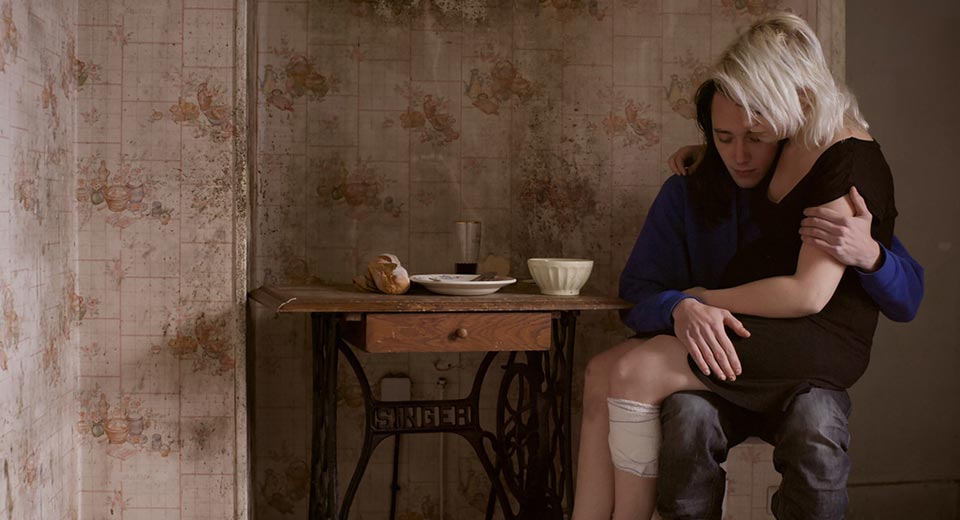 August 5th 2018
Valérie Massadian's second feature Milla screens at Anthology Film Archives this evening as part of its premiere stateside theatrical run. Massadian and her extraordinary lead actor Séverine Jonckeere (in her first film role) shun dramatic stakes and instead offer unbroken stretches of languor in which the types of love that make human life worthwhile play out with scant regard for efficiency or harmony.
When we meet them, the eponymous heroine and her shaggy beau, Leo (Luc Chessel) steal vegetables and squat in ramshackle apartments. They are lowlifes in love, but they are mercifully unadorned by tragic drug habits or backstories of dysfunctional home lives. Together they read, dance and lounge in life-affirming joy. They also bicker and struggle to find work. She becomes pregnant and he takes work on a fishing boat. No amount of further detail could truly spoil a film comprised of sustained, simple moments so irreducible to verbal description, but ignorance of the outcomes might preserve a viewing experience that basks in the unpredictability of lives lived outside of plot mechanics.
Throughout, Massadian wraps Milla and Leo in the strict lines formed by door frames, corridors and other orderly planes. They are both often seen in full shot, emphasizing a subordination to their environments, despite their ardent youth. Late in the film, however, Milla opens a memory box containing, among other mementos, a lock of Leo's hair. Massadian places Milla closer to her lens and against a chaotic zebra print sofa that fashions a graphic jumble unique in the film's visual organization. The moment, more than any other, belongs to Milla, and to Jonckeere, whose surroundings for a moment match her vigor.