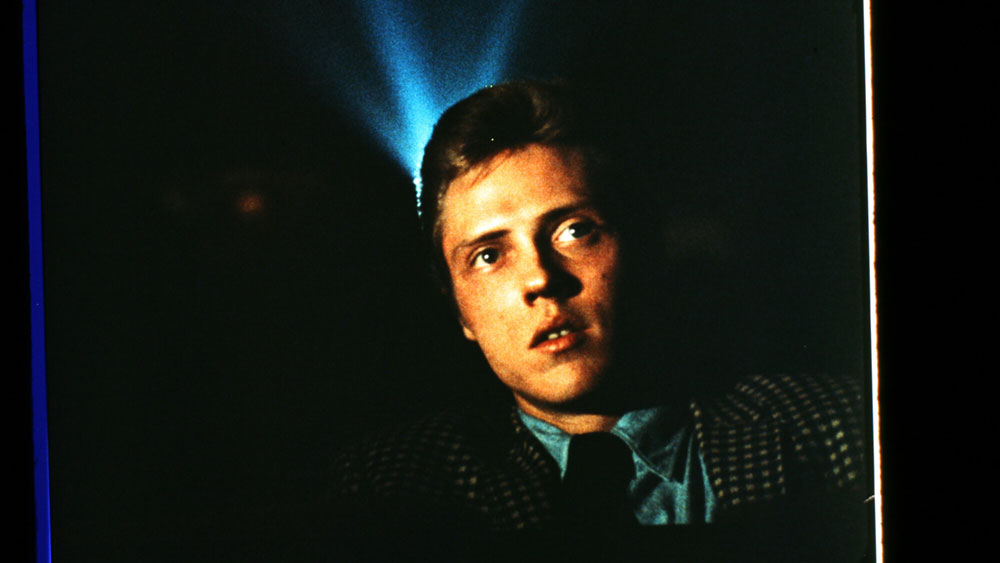 January 13th 2022
In Me and My Brother, Robert Frank's first feature-length film, Julius Orlovsky, a catatonic schizophrenic who barely talks, is released from the psychiatric ward of Bellevue Hospital into the care of his brother Peter Orlovsky, the protegé, lover, and housemate of poet Allen Ginsberg. The temperamental Peter drags his brother around bohemian lower Manhattan and across the country to readings in Kansas and San Francisco in a scenario that's part On the Road, part Good Time.
Frank layers aspects of cinéma vérité with scripted and improvised performance (Sam Shepard shares writing credit with Frank, Ginsberg, and Peter Orlovsky), creating a muddled sense of the real and unreal that communicates the impossibility of understanding Julius's experience. When later in the film Julius goes missing, he is replaced by Joseph Chaiken (the founder of the Open Theater company), who plays a brooding character that only mildly resembles Julius. In this film-within-a-film, a young Christopher Walken, in his feature debut, takes on the role of Frank, his voice dubbed by the director.
Beneath this dynamic layering of performance, Me and My Brother is really a film about language. Peter, both a poet and a loudmouth, scolds Julius for not expressing himself verbally. But, like Ginsberg and Frank, he also reveres his brother's silence, ascribing to it a sense of depth and beatific enlightenment. John Coe, who plays a psychiatrist in the film, says of Julius, "to me he is like a saint, full of poetry."
The film's side characters babble, failing to connect or engage each other. But where conversation fails, poetry seems to bubble to the surface in spite of itself. For instance, when Peter is in a police station looking for his brother, he angrily recounts what a detective said while on the phone to the Missing Persons Bureau: "O as in offense, R as in robber, L as in legal, O as in operation, V as in violence, S as in steal, K as in killer, Y as in y not?"
This lyrical quality abounds in Frank's roving and poignant photographic sensibility. In his introduction to The Americans, Frank's watershed photography book (published in 1959 by Grove Press after an initial publication in France by Robert Delpire), Jack Kerouac writes that Frank "sucked a sad poem right out of America onto film, taking rank among the tragic poets of the world." In Me and My Brother, Julius is the ideal analog for Frank, a poet of a language other than words.
Me and My Brother screens today, January 13, at 1:30pm, and Wednesday, January 19 at 7:00pm at the Museum of Modern Art as part of the series "To Save and Project: The 18th MoMA International Festival of Film Preservation."