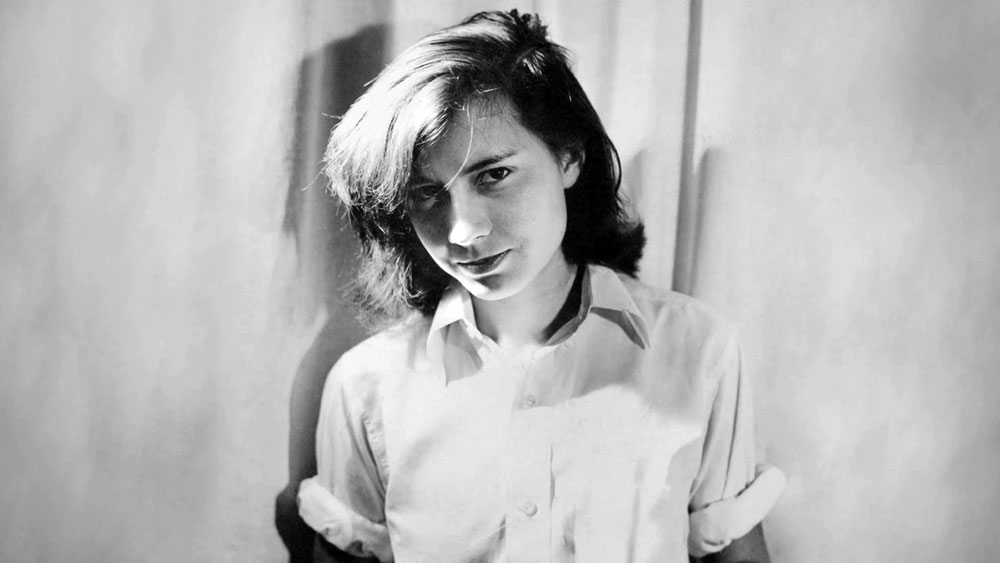 September 5th 2022
The life of Patricia Highsmith has already been told in no fewer than three book-length biographies, their varied titles—Beautiful Shadow, The Talented Miss Highsmith, and Devils, Lusts and Strange Desires—suggesting just how differently each approaches the complicated, paradoxical writer. Celebrated but still too underrated, Highsmith influenced the course of crime fiction, lesbian pulp fiction, twentieth-century fiction in general—and cinema. Most of her novels would be adapted to the screen, some repeatedly, and adaptations of her work include some of the best films by Claude Chabrol, Todd Haynes, Alfred Hitchcock, and Wim Wenders, among others.
The approach filmmaker Eva Vitija takes to Highsmith is signaled by the title of her new documentary, Loving Highsmith (2022). Rather than try to fit an entire life, or career, into one film, Vitija judiciously views Highsmith through the eyes of her lovers and, to a lesser extent, her family. Interviewing family members back in Fort Worth, as well as lovers who knew Highsmith from her first successes in the 1950s to her death in 1995, the film is able to give some sense of the entirety of a life—as well as a half-century of queer life in the United States and Europe, with reminisces of the lesbian bars of Greenwich Village in the '50s and the drag and trans bars of late '70s Berlin, where Highsmith got a kick out of the drag kings on stage—as well as spotting David Bowie in the audience alongside her.
Among the former lovers interviewed are famed lesbian pulp novelist Marijane Meaker and Ulrike Ottinger's star and collaborator Tabea Blumenschein. A joy to watch, these interviews, as well as those with former lover Monique Buffet, make Loving Highsmith a useful document of the writer, her time, and her milieu. That Blumenschein died two years before this documentary would be released grimly underscores the value of the interviews Vitija has conducted. When Meaker remembers her attempt to keep house with Highsmith in Bucks County, Pennsylvania, Highsmith readers may discern the setting and struggles of her novel Edith's Diary. In her later jaunts between France and England to visit her secret, closeted lover, readers may trace the repeated cross-channel trips of Tom Ripley in Ripley Under Ground. In both Blumenschein and Buffet, readers will recognize the twin models for the boy of The Boy Who Followed Ripley. Little wonder Highsmith took particular interest in drag kings: women like Blumenschein and Buffet, and especially Highsmith herself, find male alter egos in her fiction. "Ripley, c'est elle," Buffet says of Highsmith's most celebrated creation, Tom Ripley, paraphrasing Flaubert's famous statement, "Madame Bovary, c'est moi." Blumenschein recounts plans she and Highsmith had to make their own Ripley film with Blumenschein playing Ripley. (Blumenschein also talks of a pirate movie she and Highsmith planned to make, raising questions of what influence Highsmith might have had on Madame X: An Absolute Ruler [1978], the film Blumenschein would eventually make with Ottinger.)
Buffet is able to offer insight into Highsmith's final years, as she built her last, fortress-like home, in Switzerland. (Intriguingly, as with William S. Burroughs, another significant writer to emerge from postwar America, the home she designed for herself would be called "the bunker.") In presenting Highsmith from the perspective of those who loved her, Loving Highsmith serves as a corrective to the sensationalist way she is often presented now: as a grisly alcoholic, a callous and even cruel lover, a racist and an anti-Semite, who takes her pet snails out of her purse at parties. Toward the end, the voiceover narration briefly acknowledges the increasingly racist and anti-Semitic rants Highsmith recorded in her diaries in later years. However, the film largely overlooks such troubling details. But even the most ardent Highsmith fan would likely have to admit that (as with H. P. Lovecraft, or T. S. Eliot for that matter) the Highsmith who writes racist screeds is inextricable from the great writer. Presenting the lovable Patricia Highsmith, Loving Highsmith turns politely away from the more unsavory aspects of her life and writing. What it does offer viewers, although somewhat sanitized, is still a valuable portrait of the writer and her time, particularly through the interviews it records.
Loving Highsmith is now showing at Film Forum.