Featured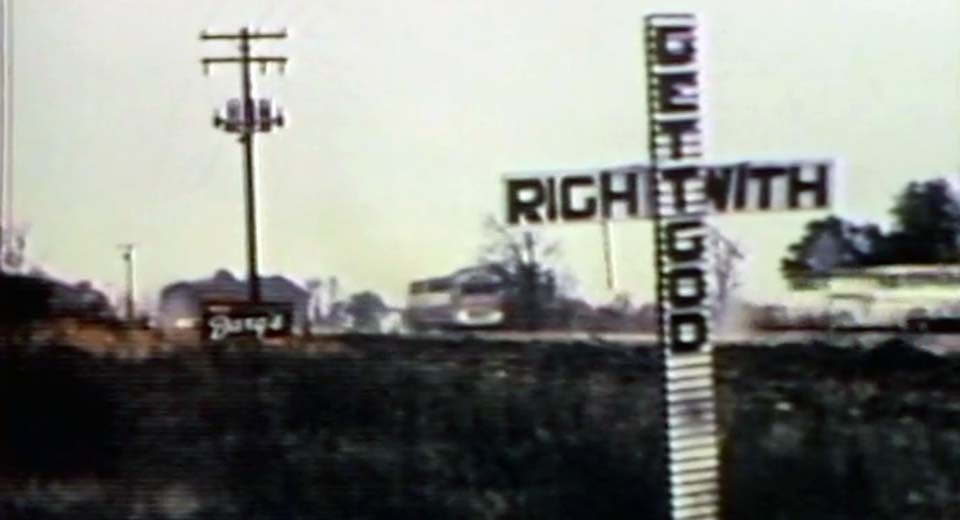 February 12th 2018
Through the long weekend, Metrograph presents a retrospective of the films of St. Clair Bourne, a crucial documentarian, pedagogue, and organizer whose films remain woefully hard to come by. Following a stint at the Columbia graduate film program—ending in expulsion due to his participation in the fateful and effective student demonstrations of spring 1968—Bourne was taken under the wing of William Greaves, eventually becoming one of the executive producers on WNET's Black Journal. Bourne launched Chamba in 1971, a production company for his own work and a pan-African media newsletter that lasted into the days of e-mail.
Bourne's inaugural Chamba Mediaworks production Let the Church Say Amen , a taut docudrama on Black religious life, screens today and tomorrow afternoon. Beginning with a note that the movie is based on real events and features real people, the film takes us into scenes from the Interdenominational Theological Center in Georgia, where students discuss the conundrums of the church. Among the discussed: how can an institution so hierarchical and historically instrumental in the oppression of Black people be used to liberate? One clergy-in-training, Hudson "Dusty" Barksdale, is dead-set on doing his field internship in the "ghetto church" to alleviate urban social ills, but he's swiftly encouraged by an advisor to venture into the rural churches where ministry is more needed.
Barksdale travels to churches in Mississippi and Chicago and back in Atlanta, where he's confronted with all angles of the knotty relationship between religion and struggle, encountering problems of community engagement, faith, and dialogue with black Islam. Bourne tempers these dramatizations with naturalist depictions of sermon and gospel to moving and urgent ends. The film has clear kinship with Robert Kramer's contemporaneous activist dramas and many of the key discernible features that would define the L.A. Rebellion. (It's no surprise that Bourne taught at UCLA in the late '70s.) It's an economical and powerful feature, illuminating not only in its portrayal of the Black church but the transitional moment in the civil rights movement in 1973. Bourne was a major voice, and this series is definitely worth your time—don't sleep on it!
Ed. note: Let the Church Say Amen also shows tomorrow, Saturday, at noon.