Featured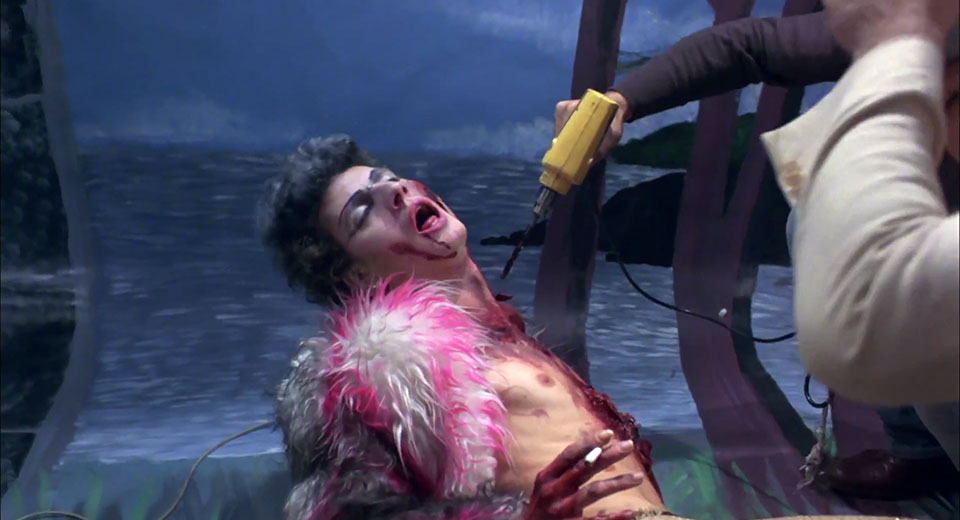 September 25th 2019
Pedro Almodóvar's early films represent some of the definitive screen portraits of La Movida Madrileña, the wave of countercultural hedonism that washed over Madrid following the death of Franco. Perhaps none captures the spirit more so than Labyrinth of Passion (1982), a sprawling comedy, which by the director's count contained 50 characters — it "allows me to not go very deeply into any one of them and yet lets me give the impression of possessing a tremendous imagination," the director said. Fair enough: what Labyrinth of Passion lacks in depth it makes up for in its impressive rogues' gallery of pleasure-seeking, taboo-shattering Spaniards.
Chief among these are Sexi (Argentine actress Cecelia Roth of Arrebato and All About My Mother), a pansexual nymphomaniacal rock star, and Riza (Imanol Arias), the bisexual son of of a deposed "Tiranian" Shah living semi-incognito in Madrid and fronting a burgeoning post-punk band of his own. There's an obvious magnetism to these two, and between them are a whole lot of others: Sexi's father, a "biogynecologist" specializing in artificial insemination; his client, Riza's stepmother Toraya (Helga Liné of various delightful Euro trash films), modeled after the Princess Soraya; and Queti (Marta Fernández Muro, also of Arrebato), Sexi's dry cleaning girl and obsessive fan, who is in an incestuous BDSM relationship with her father. But perhaps of utmost interest — and the occasion for tonight's screening at Quad Cinema — is Antonio Banderas's film debut in a scene-stealing turn as a gay Tiranian terrorist who also falls for Riza.
Labyrinth of Passion is most striking in its pre-AIDS sexual abandon, a carefree celebration of orgies among Spanish punks coked out of their gourds. It's worth noting that the director himself appears in an extended drag sequence wearing fishnet stockings, a thigh-length leather jacket, hoop earrings and pastel make-up to sing "Stick It To Me," a post-punk paean to the pleasures of cocaine, marijuana, and heroin. It's no surprise that his late-career masterpiece of self-reflection Pain and Glory, showing soon at NYFF, seems to to marvel that any of his cohort survived. While Labyrinth of Passion is a less fully accomplished film than Almodóvar's subsequent work, its perhaps the most illuminating one to see in advance of his and Banderas's latest triumph.