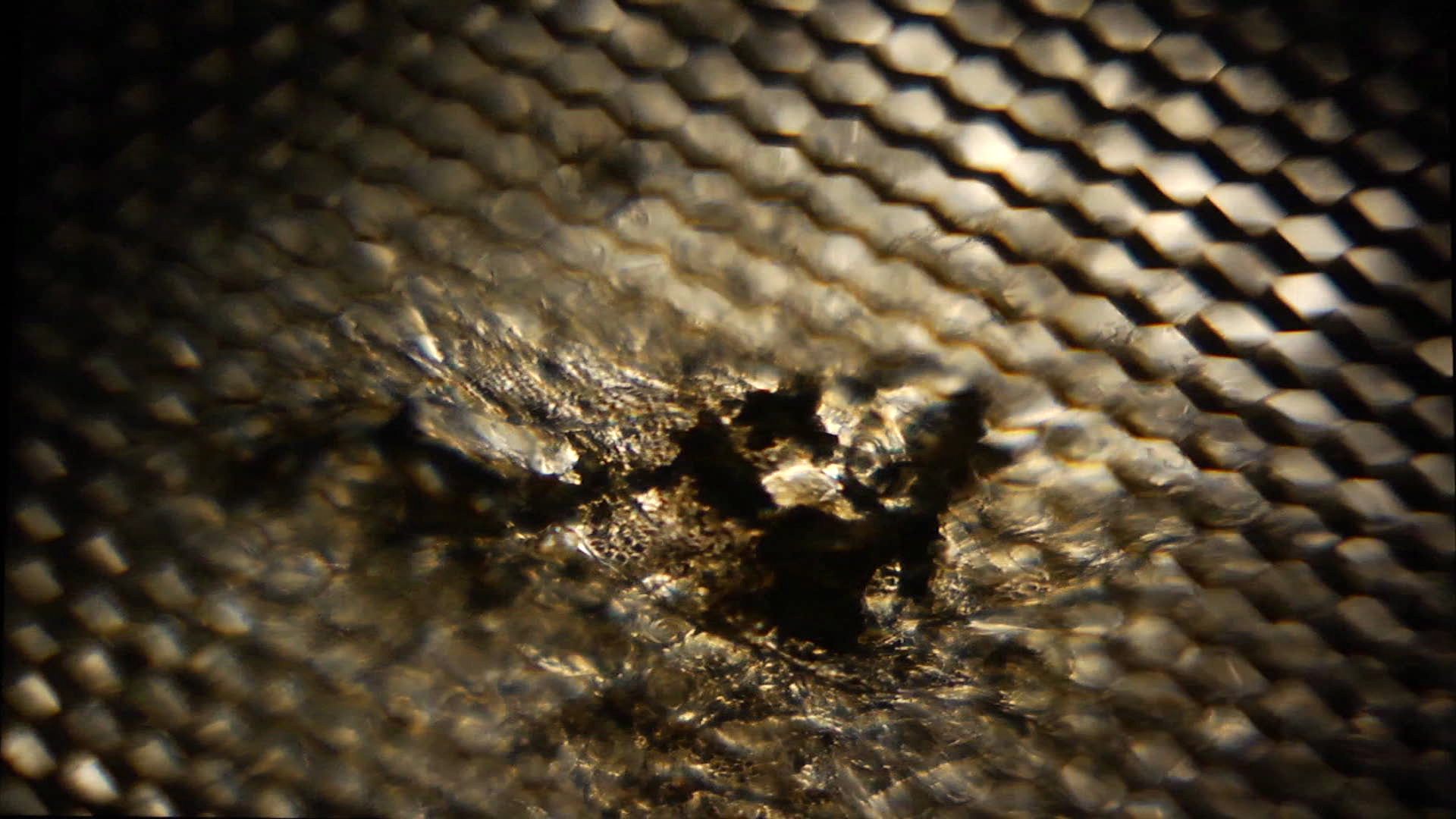 May 28th 2020
Thursday, May 28 at 8P EST
Artist in live conversation
Co-presented by Anthology Film Archives
Watch at twitch.tv/screenslate
Part of the series Stream Slate
No account, RSVP, or admission required (account only needed to join chat)
An archived of the program/chat will be available for Screen Slate members.
---
Screen Slate is thrilled to present the debut of Ken Jacobs's "MOVIE THAT INVITES PAUSING," a new work made for online viewing, with Anthology Film Archives at 8:00 PM EST on May 28. Following this live screening, Ken Jacobs will join us for a live Q&A with Anthology archivist John Klacsmann.
MOVIE THAT INVITES PAUSING, 2020, digital video, 24 minutes
"Influenced by avantgarde artist-refugees from Europe, non-representational art dominated the art market after WW2 and pictorial comment on social conditions, popular before the war and still vital in some of Picasso's work, went out of fashion. For the owners threatened by the appeal of socialism, it had become time to change the subject to pure aesthetics: 'Rockefeller's Paintings' one MoMA show advertised. In a society that allows both non-religious and multi-religious thinking and where opposing beliefs can neutralize each other, an openness to new thinking is possible and a great development in the art did take place. I came in after the ascendancy of so-called non-objective painting and joined those exploring imaginary developments in imaginary depth by pigments undisguised as anything other than flat color areas. Viewers offered open minds, picking up on pointed suggestion and discovering the heady adventure of engagement with ambiguity. MOVIE THAT INVITES PAUSING is just such a work in the realm of cinema. It offers no particular path to follow and running time is tentative; for repeat viewings it has none. It becomes a non-objective painting-of-sorts hung in space and I am absolved—you getting this, Hans Hofmann?—for all these years of neglecting canvas for the screen." –Ken Jacobs, April 2020
Plus: Things to Come, 2019, digital video, 35 min
"Jacobs's hypnotic "3-D" adaptation of New York 1911, a long-forgotten Swedish documentary restored by MoMA in 2017, is representative of his current work." —MoMA
Preceded by a sequence of Jacobs's recent looping GIF Eternalisms.
Co-presented by Anthology Film Archives
Anthology Film Archives is an international center for the preservation, study, and exhibition of film and video, with a particular focus on independent, experimental, and avant-garde cinema. www.anthologyfilmarchives.org