Featured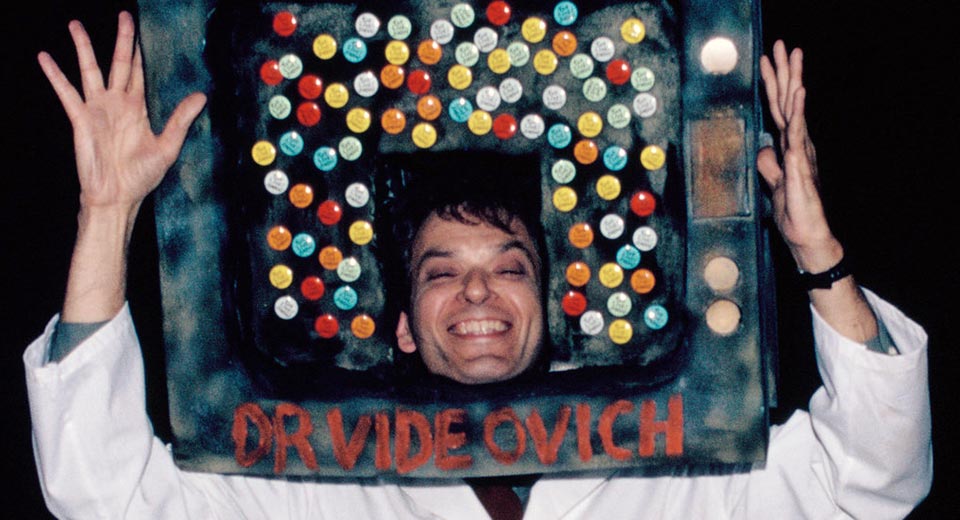 October 20th 2016
The word "visionary" gets thrown around carelessly these days, especially in the promotion of new commercial films with expensive CGI surrealism, but perhaps it can gain back some of its thrust when applied to Jaime Davidovich (1936-2016), an artist who recognized a cultural sea change decades before most scholars, art historians, and art institutions paid any attention.
Initially a painter, the Argentinian carried his deep belief in the artists' role as a challenger of convention into the frontier of television in the 1970s. In contrast to a larger movement of artists, such as Bruce Nauman and John Baldessari, using video equipment as a new art tool, Davidovich saw how the artistic potential of television had already been mined by the likes of Ernie Kovacs, whose slyly unconventional variety show on network television Davidovich considered to be a continuation of the antics of the Dada Cabaret Voltaire. Though Davidovich was a conceptualist by nature, it was essential to him that concepts be followed through to actualization—no matter how absurd or impractical—just as Kovacs did when he blew an entire program's budget on a sight-gag involving a used car falling through the studio floor.
In the spirit of the Cabaret Voltaire and Kovacs, Davidovich hosted a cable access program called The Live! Show (1979-1984) in the guise of Dr. Videovich, an avuncular gent in a white lab coat who New York Times critic John O'Connor described as being "...somewhere between Bela Lugosi and Andy Kaufman." Dr. Videovich welcomed special guests, many of them art world personalities , demonstrated to viewers how to deconstruct the nightly news, and peddled TV bric-a-brac to accommodate the cultural television obsession. Fueling Davidovich was less a utopic belief that television was any kind of paradise for artistic expression, but rather that television, and consumer culture in general, posed a very real challenge to the role and context of art, one comparable in scale to the earlier shift away from religious and political patronage.
In honor of a truly visionary artist who demonstrated the art-television intermix the organization was founded to support, Electronic Arts Intermix (EAI) hosts a free daylong tribute. From noon until 6:00 pm, a screening program will run continuously, and conclude with a special toast and screening of Outreach: The Changing Role of the Art Museum (1977), a cable access collaboration with art critic Gregory Battcock, at 6:30 pm.