The theme of this season's Flaherty NYC series, a local offshoot of the storied Robert Flaherty Film Seminar, is "Aftermath." Curated by Dessane Lopez Cassell, the program considers the complexities of situations in the wake of conflict. Cassell directs the audience's attention away from the exact moment of clashes and struggles, which are often the subject of many sensational mass media narratives, in order to dive deeper into what it takes to survive conflicts, live with the fallout, and, sometimes, learn from them. Having previously curated programs from BAM, the Studio Museum in Harlem, and MoMA, among others, Cassell worked on this program for about a year before it opened on October 1 at Anthology Film Archives. The Flaherty NYC series runs biweekly through December 10.
In early October, Cassell took the time to speak to Screen Slate about the genesis of series, shaping its curatorial arc, and the broader themes of history, conflict, displacement, and exile.
Photo from Opening Night (L-R): Adam Khalil, Dessane Lopez Cassell, Zack Khalil, Jackson Polys. Photo by Adam Finchler, Courtesy of The Flaherty
You have worked with BAM, MoMA, and the Studio Museum. What brings you to the Flaherty Seminar?
When I got to know of the Flaherty, I was very intrigued by the concept of the seminar; the fact that you go in, not knowing the program, trusting the curator's vision, was very interesting. The idea of that immersive experience was very intriguing and I was interested in finding out more about it.
And why did you choose to propose a program for the Flaherty NYC series?
I found out that the Flaherty also does two commissioned curated series every year, the parametres to which were very open and flexible, giving the curator a complete creative freedom. It seemed like an opportunity that I wanted to explore, and I was very excited about it. I really liked the idea of not having to work with a theme that was handed down to me, that I felt compelled to work with. The idea that curating such a series would let me build something from scratch, and work with artists I am really excited about, was very attractive to me. So I applied and was selected.
It's unsurprising you would want to focus of conflicts and crises, given the political climate all around, but could you explain how you came about deciding on the theme for the series?
It all kind of came from the films that I was thinking about including in the program. The way I work best in terms of conceiving a thematic program, is by thinking about one work that I am most excited about. For me the work that launched the series is the one we will show on the closing night: Nashashibi/Skaer's Why Are You Angry? which I watched at Documenta and was completely floored by.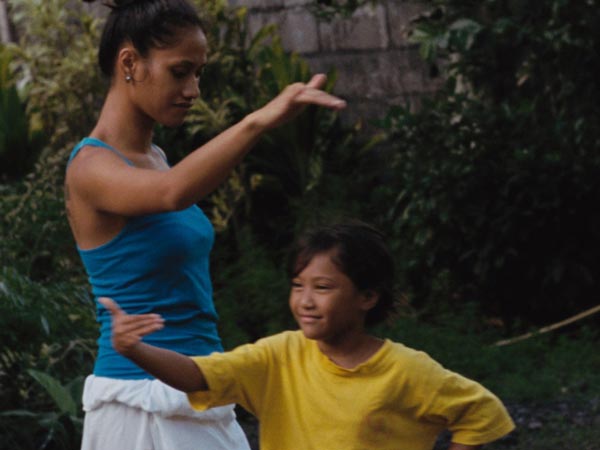 Why Are You Angry? (Nashashibi/Skaer)
How so?
It's a fantastic film. It takes its name from a Paul Gauguin painting and it's meditating on the legacy of a painter like Gauguin and the fact that many of his paintings are very fetishising. He worked with these very young Tahitian women and created these images of them that did not portray any agency on their part or any interiority. When you look at this film, it's the complete opposite of that narrative. The filmmakers are looking at what are the possibilities of representing women, women of color… How do you portray much more interiority while thinking about the individual women, and not just take them to be a generic group of attractive young women within a picturesque de-contextualised scene? The possibilities of that film really spoke to me, and I knew I wanted to include that in my program.
How did you conceive the larger series around the foundation of that one film?
I was really thinking about the title of the film, about the dynamics of the question. I was thinking about who has the right to be angry, about whom, and what is that anger allowed to look like. When I started thinking about anger, a few other films came to my mind that I was really excited about, like Adam Khalil, Zack Khalil and Jackson Polys's The Violence of a Civilization Without Secrets. Natalia Cabral and Oriol Estrada were two filmmakers I got very excited about. It became clear to me that the theme was not so much about anger and tension anymore, but it was really thinking about the fallout, not just concentrating on the moment of conflict but also the feeling of living after that conflict, of living between conflict and resolution, especially when resolution is impossible. I wanted to concentrate on what comes after the moment of intense conflict and uproar passes, and what does it mean to keep living in the wake of it.
That's interesting vis-a-vis the mass media narratives…
Yes, the mainstream narratives especially focus on sensationalizing the moment of conflict: report on the big explosion and then leave. The stories of the survivors are often ignored along with the everyday life of the people after the happening of the cataclysmic event. The sensational reports are often exploitative, and they make the telling of honest narratives almost impossible. They just want that one headline that will go viral within this very polarised political climate. But I wanted to concentrate on what gets left behind and how communities use it to fuel an anger, but also learn something from it.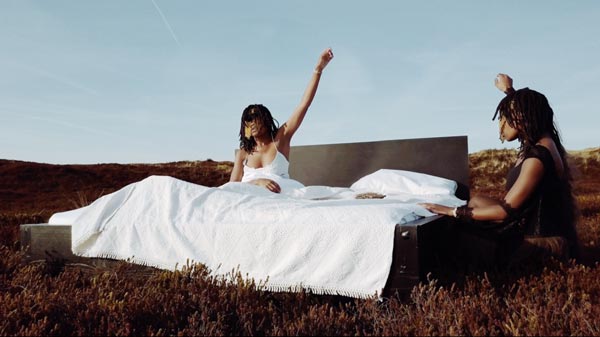 Falling (Sethembile Msezane)
So you started your sequence by finalizing the closing film. How did you decide upon the other films that fill up the gaps of your curatorial vision?
It was important for me to have a program that predominantly featured people of color, and I also wanted to have a lot of women in the program. I wanted to include works that portrayed best the complexity that I wanted to introduce and show the entire scale of the idea I had. It's not just about anger but also about preservation, hopes, frustration, and looking at ways to process the conflict, so I was looking for films that speak to those ideas. I wanted to create a space for different kinds of storytelling without limiting myself to particular forms or styles. So I had to include filmmakers who were doing interesting things with the tools of non-fiction filmmaking. I also wanted to establish the space for an intimate conversation with the filmmakers.
Who is another filmmaker who really drew you in?
Betzabé Garcia, who is based in Mexico City, made a beautiful documentary about what happened in this community after the whole neighborhood flooded from a government instituted dam. It changes the course of everyone's lives around the dam and forces them to migrate. So they're living everyday in the direct aftermath of this situation that has changed the entire community's lived realities forever. The way she portrays them in a manner that is not sensationalist, or exploitative, is remarkable! Then there is Tan Pin Pin from Singapore, who I had not worked with before, and Numa Perrier, whose work is mostly based in television and web-series, so we don't often get to see her films from her visual art practice, in a theater context.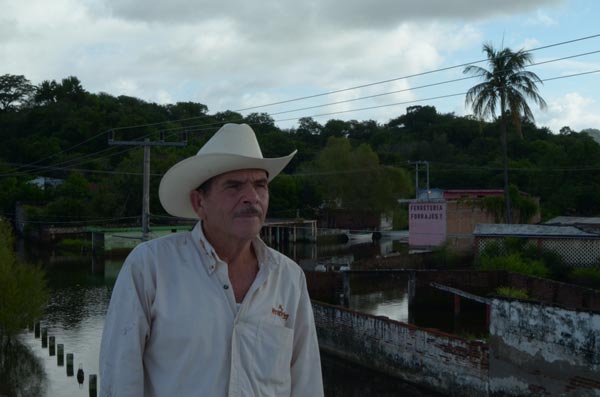 King of Nowhere (Betzabé Garcia)
How did you figure out the sequence of the films in the program?
I wanted to start off on this theme of "Aftermath" by thinking about what it means to have a conflict that carries itself out through all of history, and what it means to have it sit for so long and living within that conflicted space for so long. So the idea of time was central. Then I wanted to depart a little from that and concentrate on an urban filmmaker like Tan Pin Pin who makes a lot of films about displacement and exile, which happen in specific moments in time and history but the aftermath lives on forever. The program moves from the lingering and latent idea of living with a conflict, to things that become more immediate and obvious. The closing night casts a more internal glance, and moves towards the idea of what it means to have found a resolution for oneself. So there is a larger curatorial arc that follows different stages of a conflict and gets narrated through the different films in the program.
What's your favorite film in the series?
That's like asking someone to choose a favorite child! All of them, honestly. They all bring something important and integral to the conversation around conflicts and the ways in which communities deal with them. I am excited about the opportunity of conversing with filmmakers who haven't spent much time in New York and about being able to provide this opportunity for them and the others, to present their work and have different conversations around that.