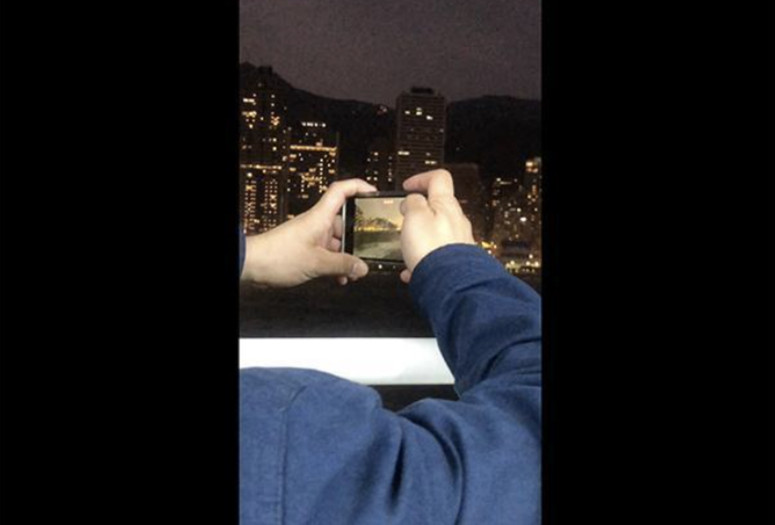 May 1st 2023
I first saw Tiffany Sia's work presented in the 2020 virtual iteration of the Berwick Film Festival, while I was living across the Atlantic from the festival's home base. The following spring, I visited Sia's solo exhibition Slippery When Wet at the downtown cultural institution Artists Space in a similarly dislocated manner: virtually, on Artists Space's website, temporarily relocated three hundred miles to the west of the city. During that show, Sia broadcast her livestream A Road Movie Is Impossible in Hong Kong, a brief, vulnerable temporal portal between the sun rising in Hong Kong while it set over New York City. I watched online, once again in lockdown isolation, far from either location. Sia's program in the Museum of Modern Art's "Modern Mondays" series is the first occasion I have had to see the artist's work in a brick-and-mortar location featuring an in-person, human-to-human conversation, between Sia and Aria Dean. Dean's own video work likewise investigate concerns over online video's seemingly incongruous omnipresence and evidentiary blindspots. My doubly-removed first encounters with Sia's work plays into her thesis well, that online video meant to elucidate and incriminate can also be opaque and distancing.
Much of Sia's work considers the video remnants of the most recent era of cultural uprising in Hong Kong; what is still accessible and what has been disappeared, cast into a litany of red, dead URLs and porous memory. Do Not Circulate (2021) assembles a timeline of the August 31, 2019, Prince Edward Station attack on demonstrators by Hong Kong police using civilian-recorded media sent via encrypted messenger apps, posted to social media, or uploaded to Pornhub via VPN. Sia's voiceover strips away meaning—conspiracy, hidden truths, deceit, intent—from images just as much as it imbues them with it. Many of these images are famous now, burned into the brains of countless Hong Kongers, expats, journalists, and those taking an interest in the uprisings from abroad. Just as many have been effectively scrubbed by law enforcement from the hive mind of the internet, increasing concerns of the Hong Kong police covering up the unconfirmed deaths and disappearances of protestors—"fictive ghosts," Sia calls these unknowable truths that dance around the outsides of a phone's vertical frame. Ghosts are a recurring preoccupation; Sia emphasizes that the Cantonese gwei was also used to refer to law enforcement attempting to infiltrate protest groups. What Rules the Invisible (2022), an archival film structured around interviews with her mother about the occupation of Hong Kong during World War II, is also concerned with layers of sociological haunting, memories of horrors that exist outside of documentation.
In a move both wry and incisive, Sia considers the online footage generated in Hong Kong over the last four years within the city's history as a celebrated manufacturer of international action film. She analyzes the subluxated recordings of terror and spectacle using terminology lifted from Akira Kurosawa and genre critic Evan Calder Williams. Is this spate of images—which already feel like they are from another era, a near past—a journalistic document or an example of Julio García Espinosa's "imperfect cinema," a cultural preoccupation for and by the masses, haunted by a spirit as creative and rebellious as it is impartial and mimetic?
Tiffany Sia presents her video work tonight at the Museum of Modern Art as part of "Modern Mondays" and "Signals: How Video Transformed the World." She will be in conversation with the artist and writer Aria Dean.