Featured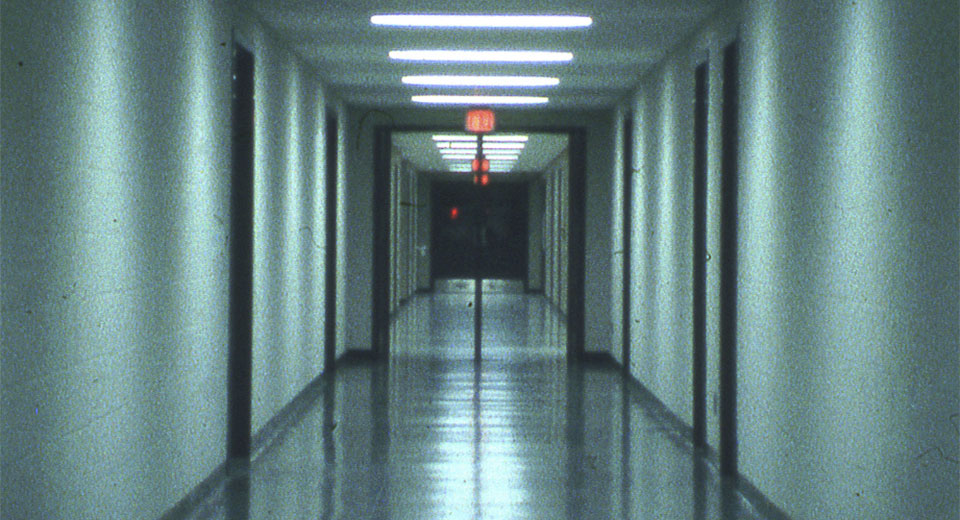 November 5th 2019
MoMA's program of early films by Ernie Gehr provides viewers the opportunity to experience one of the most visually compelling and philosophically incisive bodies of experimental film work ever made. Gehr's films from the 60s and 70s present a hybrid autobiographical tale: on one hand, they tell the story of the birth of illusory movement from primordial stillness, and on the other, they reveal Gehr's emerging relationship with the motion picture camera. In both, no part of the cinematographic phenomenon is taken for granted. Rather, elements such as light, speed, and framing become the very substance of Gehr's poetic vision and artistic awakening.
In "Morning" (1968), Gehr takes his camera through an exhaustive series of photographic variations, stretching the image of a loft window to the edges of plasticity in order to find the dynamic action of cinema in the very act of photography. In "Serene Velocity" (1970), a common hallway is turned into the site of one of cinema's most astounding feats. Through a precise (and painstaking) series of shots, Gehr creates the illusion of motion where none exists. The viewer seems to travel down the empty Binghamton University hallway without moving. It is the ultimate cinematic magic trick wherein the movement we see is the movement of the mechanism of motion picture technology itself.
I've had the great privilege of speaking with Ernie Gehr about his profound body of moving image works on several occasions. In the cozy warmth of his Brooklyn home, during the course of one of our long talks, Gehr, in his deeply modest and shy manner, posed a shockingly simple yet radically necessary question: "What is a movie?" Through this frame, works such as "Morning, Wait" (1968), "Reverberation" (1969), and "Serene Velocity" reveal their true nature, not as assertions, but, rather, as aspects of this one fundamental question. This question, implicit in every film, is the explicit text of Gehr's work. However, his genius lies in the elegance and rigor with which he poses it. At the psychic and mechanistic nexus where still images appear to move, Gehr has found a fathomless depth of poetry about what it means to see and think.