Featured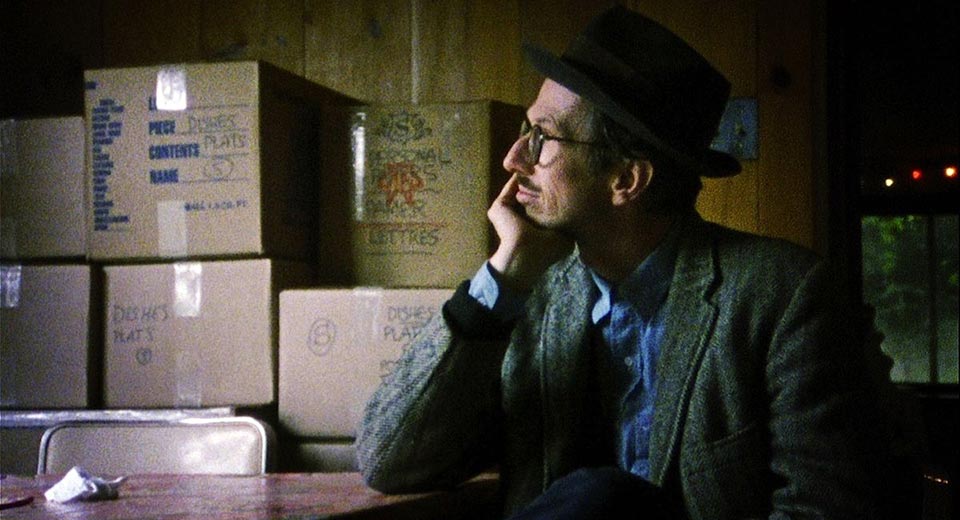 January 14th 2019
Legendary underground comix artist Robert Crumb's work can be called many things — not all positive — but does it contain enough emotional truth or "social protest" to redeem it? Terry Zwigoff's 1994 bio-doc Crumb dedicates plenty of time to close-up presentations of Crumb's stories, whose meaning is then hotly debated. Take "Bitchin' Bod," in which a guy is given a curvy, headless woman for a sex slave (and which even Crumb thought was "too negative, too twisted, too upsetting"). Cartoonist Trina Robbins calls it "irresponsible," while British art historian Robert Hughes contends that it offers a "recognition that these fantasies actually do dwell in homo sapiens." (At one point the same guy proclaims Crumb "the Brueghel of the second half of the 20th century.") Regarding a story called "Angelfood McSpade," starring an African woman with pitch-black skin and sausage lips, Zwigoff has said that he doesn't find it racist—au contraire, it's "an indictment" of American racism. But journalist Deirdre English makes a great point: the slope that leads from parody to pornography is slippery, and we may think we're criticizing racial or sexual stereotypes when we're really just indulging in them.
Beneath the controversies runs the theme of loneliness, the difficulty of reaching real intimacy. Talking to one of his exes on a Manhattan rooftop, Crumb insists he's never been in love. "I was just abusing the word," he says with an evasive grin. Talking to his clinically depressed shut-in brother Charles, the conversation turns to one of Charles's suicide attempts, which failed because he "wimped out" and asked to be driven to the hospital to have the sedatives flushed out of his GI tract. Crumb can only giggle and say, "That's grim." (Zwigoff felt a little guilty when Charles succeeded shortly after the shoot. He said in an interview, "it worries me that maybe the film had something to do with his decision to finally take his own life.") It's as though the painful honesty of Crumb's work came at the cost of emotional honesty in his life.
The warts-and-all portrayal of his family (which includes his other brother Maxon, a hermit beggar living in an SRO, but not his sisters Sandra and Carol) shocked Crumb. According to Zwigoff, "after watching the film ... he took his hat off that he'd owned for like 20 years, his favorite hat and threw it off a cliff, and said, 'I don't want to be R. Crumb anymore.'" But for better or worse, he still is.