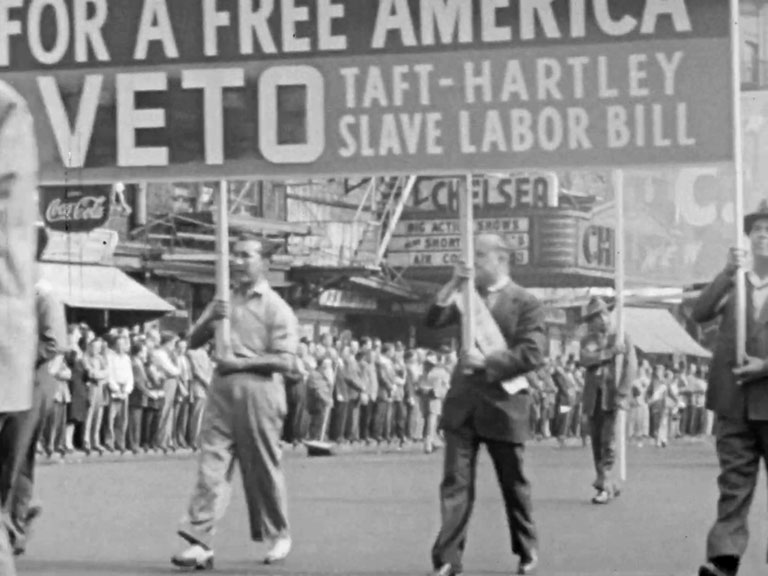 May 2nd 2020
This week, the Media Preservation Unit at NYU Libraries launched a new YouTube channel to stream recently-scanned films from the NYU Special Collections. To kick it off this week, the library has been honoring the confluence of Preservation Week and May Day by posting a union film each day from the recently scanned National Maritime Union Photographs collection.
Released between 1945 and 1959, the films hold a great deal of historical fascination while retaining much of their original power. As the low pay and poor working conditions of many essential workers are underscored during the COVID-19 pandemic, and in this time when fascism is a real and present threat, it's good to hear some good old fashioned union rhetoric on organization and solidarity. And in the era of "Make America Great Again," it is certainly hopeful to look back sixty-plus years, and see that even in those imaginary "good old days" there were voices fighting for equality, unity, and respect for all people.
These films are currently available to stream: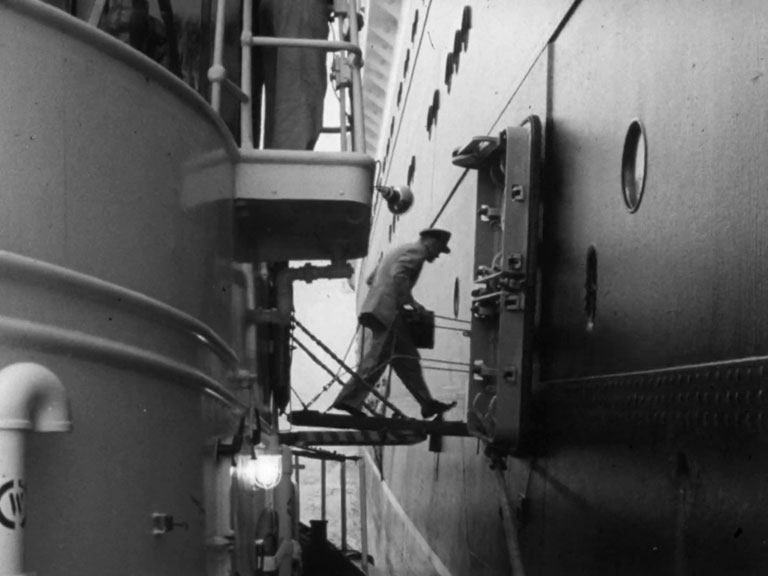 Americans at Work (1959) - Produced by Norwood Studios for the AFL-CIO, the documentary series Americans at Work explored different jobs and described the work of those professions through proud narration and striking photography. Other episodes covered bookbinders, barbers, hotel workers, telephone linemen, seabees, television workers, and many more vocations. This installment focuses on all of the people who work onboard ships: captains, mates, engineers, cleaners, stewards, tug operators, and more.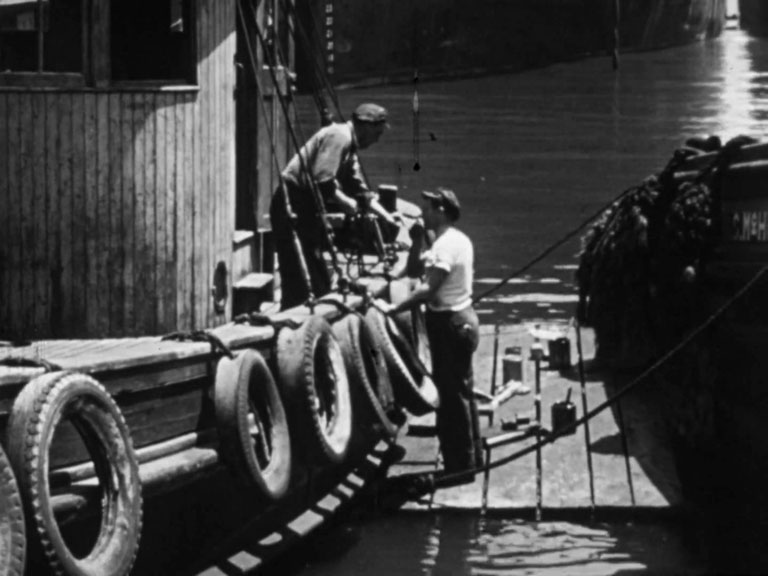 The Fight for Maritime Unity (1946-47) - This film speaks to the need for solidarity between all maritime unions, vividly recounting the 1934 West Coast waterfront strike, which culminated in a police riot in which two workers were killed, and led to further strikes and greater solidarity. Includes a great score with union hymns performed by Pete Seeger and Joe Jaffe, and a filmed introduction by Joseph Curran, president of the NMU.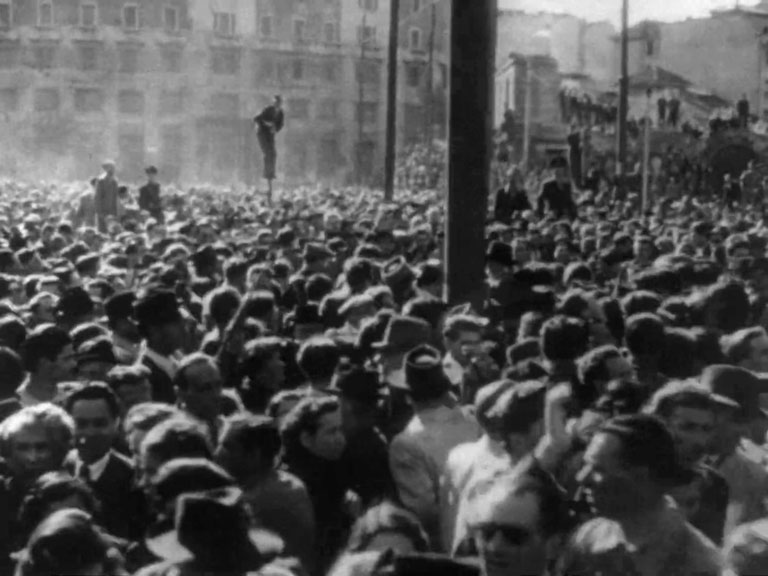 Guilty Men (1945) - This is an installment of the National Film Board of Canada's The World in Action documentary series (you can read a good piece on the series on the NFB's own site here), but not available to stream from the NFB, and little mentioned online. An early film to address the Holocaust head-on, Guilty Men focuses on the Nuremberg Tribunals — still underway at the time of the film's release — and explores the then-novel process of trying war criminals. Less obviously labor-related than the other films here, this print is contextualized by a written prologue from the NMU which points to trade unionism as the first anti-fascist bulwark cut off by the Nazis, and draws lines between Nazism and rising fascist tendencies post-war.
Do be warned that Guilty Men contains horrific scenes of Nazi-related brutality and death.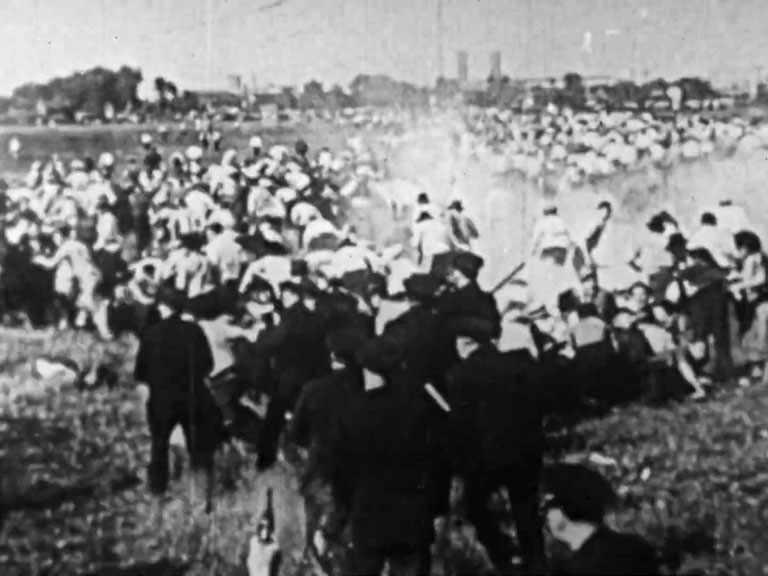 Target Labor (1947) - "The end of World War II and the start of the Atomic Age came at the same time. With both came the promise of a better life for America's workers and fighting men: Instead of U-boats, union rights. Instead of panzers, pork chops! But two short years after Hiroshima, Congress dropped its own atom bomb: the Taft-Hartley Law! Dropped it on America's workers and their unions!" Target Labor is an independent production of the NMU, made to organize the fight against the union-breaking Taft-Hartley Act. Its shoestring budget didn't prevent its creators from writing some crackerjack narration, and trying out really ambitious editing and sound design, including an astonishing sequence in which a newspaper photograph comes to life in a dynamic montage of archival footage. A really vital, fascinating piece of independent filmmaking.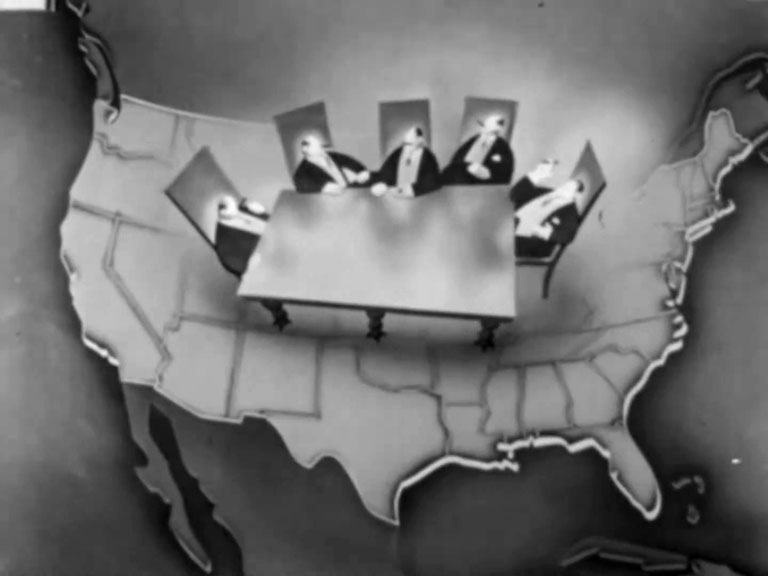 Deadline for Action (1946) - Produced by Union Films for the United Electrical, Radio and Machine Workers of America, this documentary spotlights the soaring profits and stagnating wages of workers in the electrical industry post-World War II. Made on a budget, yet filled with striking graphics and noirish narrative embellishments. The film is framed around the story of Bill Turner, a GE worker whose wages have been cut, and tells of a massive strike of electrical workers. It explores strikebreaking tactics of the industry and government, and the consolidation of wealth and corporate structures under a very small number of individuals and entities. The film's concluding aim is to retake Congress in 1946 from the Republicans and Southern Democrats who had rolled back progress made under Roosevelt.
You can see all of these films now on the NYU Preservation YouTube channel, and stay tuned for more films in the coming weeks.