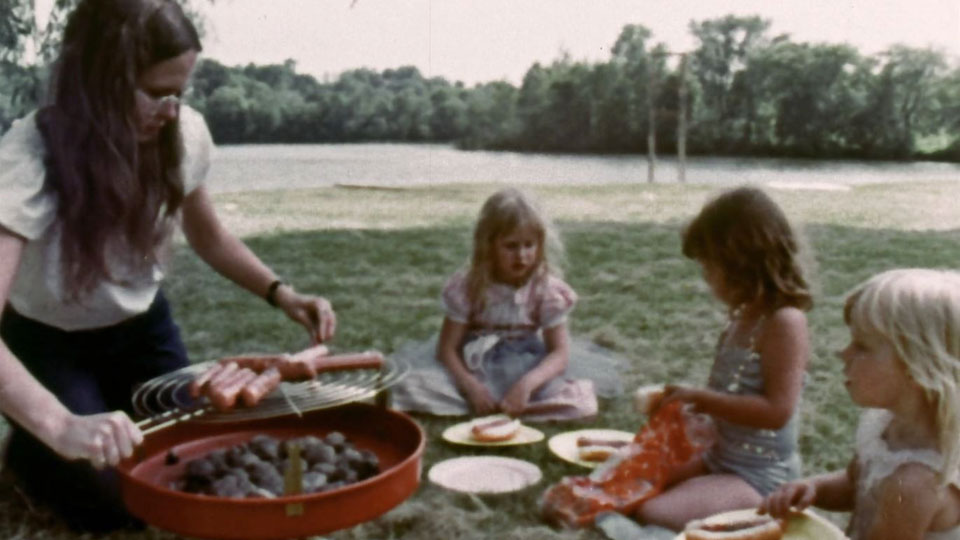 September 19th 2020
Chris and Bernie is a short film running just under half-an-hour that follows two single mothers and their follies and everyday life while co-parenting their two young children. It is very much a slice-of-life film, but one rich in queer connotations and a look into a plausible future of dismantling typical nuclear family structures.
While watching, it's difficult as a queer person, namely a lesbian, to not note how these women inadvertently fulfill lesbian fantasies of domesticity and a household that does not rely on a stark male presence or intrusion. Both young and in their 20s, they explain how their children were the result of relationships with men that didn't work out, and rather than struggle independently, they've found each other.
Bernie tells how cohabitating brings the pair "out of isolation" as single parents. And as queer women, there is typically an unspoken isolation that is experienced. Whether purposeful or not, they take on distinct roles as two mothers, rather than ones in which one represents the father and the other the mother. In an ideal queer fantasy, these roles are erased rather subtly and naturally, as opposed to destroyed, and the softness of this film and the delicate observational lens that it places on this family demonstrates that perfectly.
Chris and Bernie themselves come from differing backgrounds, Bernie herself was raised by a single mother, but both of the women are divorced. Attention should be given to the fact that neither have had conventional paths as women — the era in which they were raising their children was a even more patriarchal one than that of today. But watching this today is a wake-up call that a scenario such as this is still desirable and very much seen as a threat to the current capitalist structure of family.
There is a standout scene in which Bernie discusses her carpentry skill. She tells how she learned the skill in a class but was first refused because she's a woman. She told the coordinator of the class that she would sue if they didn't allow her in, and now, she uses carpentry around the house. Watching her — small framed, long, wispy hair — casually repairing the house stairs with this 'stolen' skill, is enough to recognize how crucial a queer, non-patriarchal foundation is to this film.
Chris and Bernie is available for streaming on Kanopy and the Criterion Channel.