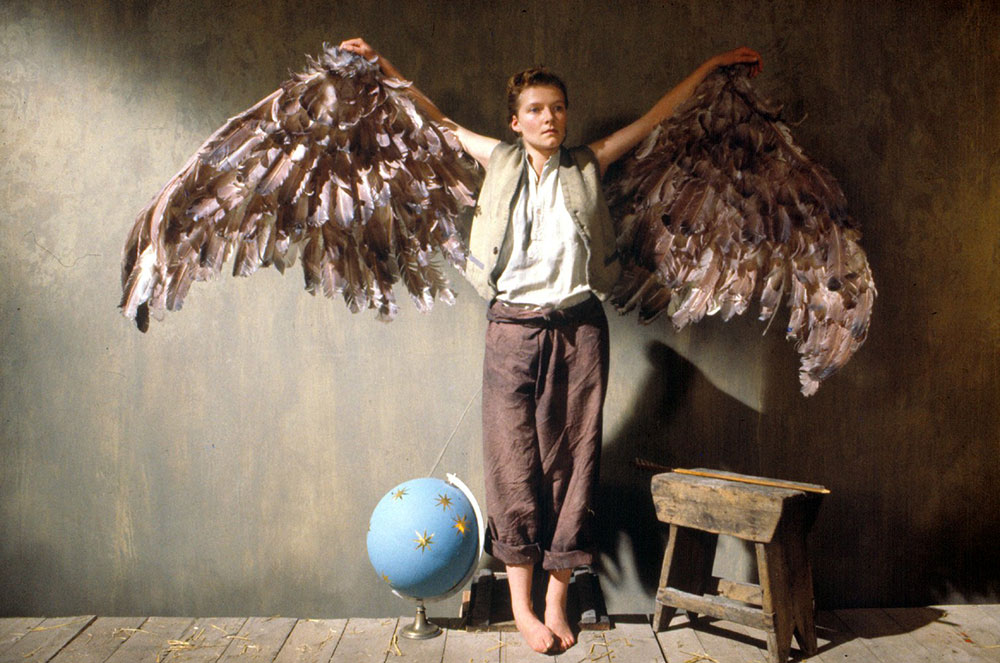 October 23rd 2022
Derek Jarman began working on his portrait of Renaissance painter Michelangelo Caravaggio in 1978, writing a series of scripts and living without a salary in constant anticipation of a production that was meant to be just around the corner of each passing month. In 1982, at the age of Caravaggio when the artist died, still waiting for funding, he tallied his possessions: "Conducting an accounting. At forty I have debts of $2000 to the banks and a further $1000 to friends. I have no stable income. I'm stuck with this project like an iron lung .‌ . . I have no car or television."
Caravaggio's history-bending works were largely commissioned by the Catholic Church in the late 1500s and painted from life, using friends pulled from the streets of Rome. His canvases teem with life and feel barely constrained by their two dimensions; Frank Stella would describe them as "projective assaults." Jarman's starkly lit living tableaux, ultimately shot in 1985 in a single warehouse in London, reproduce Caravaggio's chiaroscuro and restage the acrobats, boxers, and prostitutes as they pose for biblical scenes, punching and laughing their way through allegory; "casual pickups painted as Saint John, dead prostitutes hauled from the Tiber hung as Virgins over the .‌ . . altars of Rome," as Jarman puts it in his 1984 memoir, Dancing Ledge.
Jarman's sensuous film is structured by a poetic narration from the feverish, supine, middle-aged Caravaggaio (Nigel Terry). The painter's utterings propel perambulations through his youth and into his love affairs. (Tilda Swinton, who was to be Jarman's lifelong collaborator, appears here in her first film role as part of a love triangle with Ranuccio Tomassoni and Caravaggio.) The film, which used props and costumes from Jarman's own art studio, is flush with desire, but it also jangles with money. The young artist, played by a very Mick Jagger-ed Dexter Fletcher, jeers at a john and would-be art collector after kicking him out of bed, "I'm an art object, and very expensive." Ecclesiastical patrons, seated under a garish mural of gaping fish mouths and boiled crustaceans, delight in the extravagance of out-of-season strawberries while complaining about having to pay Caravaggio's salary. After being stabbed, Christ-like, under the ribs by floppy-haired boxer and rent boy Ranuccio (Sean Bean), Caravaggio hires him to pose as Saint Matthew's assassin. In a feverish overnight painting session, Caravaggio tosses gold coins across the room for the half-dressed muse to stuff in his mouth—a sweaty, delirious depiction of both artistic and physical desires.
Spiked with drunken pub brawls, lavish parties, murders, and deals with the devil (Cardinals and bankers), Jarman adds a light smattering of anachronistic touches—standouts include a flamenco track by artist El Niño de Almaden and a well-placed pocket calculator—to collapse the distance between now and then. In Dancing Ledge, he writes, "Caravaggio breathed his life, himself, into old ideals." In this sense, Jarman's Caravaggio meets the master.
Caravaggio screens this afternoon, October 23, as well as on October 27, on 35mm at Metrograph as part of the series "Adriana Varejão Selects."