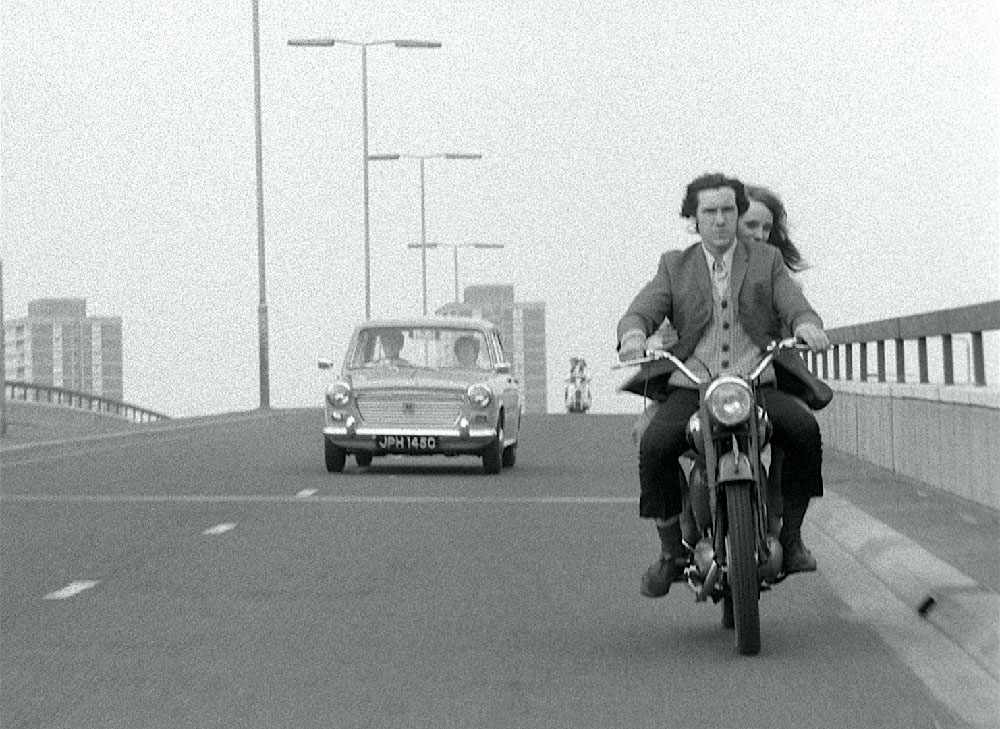 March 28th 2022
In his short documentary Everybody's an Actor, Shakespeare Said (1968), director Barney Platts-Mills captured a theater workshop led by London stage doyen Joan Littlewood. Her actors were East End teenagers improvising scenes based on their lived experiences, and Platts-Mills intercut footage of the group's artistic efforts with depictions of their workaday lives as lower-class youths passing the time by wandering aimlessly and playing pinball. Platts-Mills reassembled the group for his first feature, Bronco Bullfrog (1969), an unsentimental and achingly observant kitchen sink drama recently restored by the British Film Institute and Platts-Mills before his death last October.
The director and his ensemble, most of whom wouldn't act again on screen, capture perfectly the stop-start pace of angry youth, when impulsive action and unbearable tedium wrestle to fill the hours. We're introduced to Del (Del Walker) and his pals as they're breaking into a café in broad daylight. They cop a pittance from the till and the jukebox, but seem more taken by a box of snack cakes they jam in their mouths before giggling their way back onto the street. Del is torn between the straight path laid out by his welding apprenticeship and the kicks he gets from small-stakes crime. In their squat hideout, covered in pinups and comically unimaginative graffiti ("sex"), the numbskulls reminisce about the "jobs" they've pulled knocking over bubblegum machines. Old pal Bronco Bullfrog (Sam Shepherd) re-enters the picture after an escape from reform school. With the lonely puppy energy of a weed dealer, despite superior criminal bona fides, he connects Del and the lads with hoodlums a half-step up the ladder.
Del's crime career is complicated by a budding romance with Irene (Anne Gooding), whose own father is in prison for armed robbery. His father and her mother both object, sending the pair on a frustrated search for a bed to share. Platts-Mills fills every scene (romantic, familial, fraternal) with silences radiating discomfort. When Irene and Dell share an impulsive first kiss, they're standing a foot apart, leaning forward and on the verge of collapse. The couple and their peers are as inarticulate as any teenager you'll encounter outside of a coming-of-age film. They become two-bit outlaws after running away together on Del's motorbike with one small bag between them. Bronco Bullfrog is happy to share his flat, full of pilfered consumer goods he has no use for. He happily sleeps on his own floor so the two can finally consummate their ardor. As Del's paths converge on a stolen mattress, he stumbles toward whatever's next. Neither Del nor Platts-Mills has an answer for the character's future, but his disaffection yields a single moment of hard-won eloquence: "I don't want to be frightened all the time."
Bronco Bullfrog is now showing at Film Forum in a new restoration.