Featured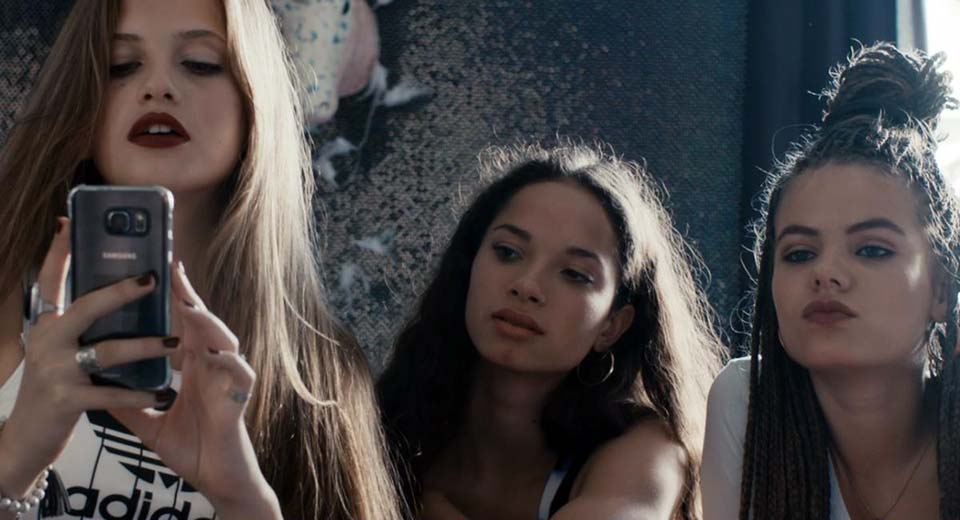 March 25th 2018
Lots of teenage girls feel like monsters—the mood swings, the hormones, and everything is changing so much you don't feel like yourself. This is all happening to Mia, the protagonist of Lisa Brühlmann's Blue My Mind , playing at IFC Center today as a part of the inaugural What The Fest?! genre film festival. The thing about Mia, though, is that she might actually be a monster. At a new school in a new city, and with a nondescript look, Mia gets in with the cool kids by tagging along and doing whatever they want, slowly remaking herself in the image of a hard-drinking, school-skipping bad girl.
But things begin to change for Mia—she gets her first period, and she plays a dangerous choking game with her new best friend Gianna. These contemporaneous events awaken something in Mia, and soon her legs are bruising violently, she is reckless and violent, and she has new hungers she cannot deny. The first half of the film is Mia's coming-of-age tale, and the second transitions seamlessly into a body horror fairy tale. The fantastic creeps into the real world so quietly that no one knows what to until it's too late.
Blue My Eyes belongs to a growing cinematic sisterhood of adolescence tinged with danger: watching the film, I was reminded of The Lure, Raw, Girlhood, Ava, and even Lady Bird, as Mia and her mother battle vehemently and, at times, violently. But Blue My Eyes isn't derivative of any of those films; instead, Brühlmann constructs a violent, yet beautiful vision of teengirl-dom that is surprisingly gory, and still emotionally resonant. Brühlmann and lead actors Luna Wedler and Zoë Pastelle Holthuizen are forces to watch.
The screening will be preceded by a discussion of female adolescent horror by writer and editor Samm Deighan, as well as a video greeting from director Lisa Brühlmann.