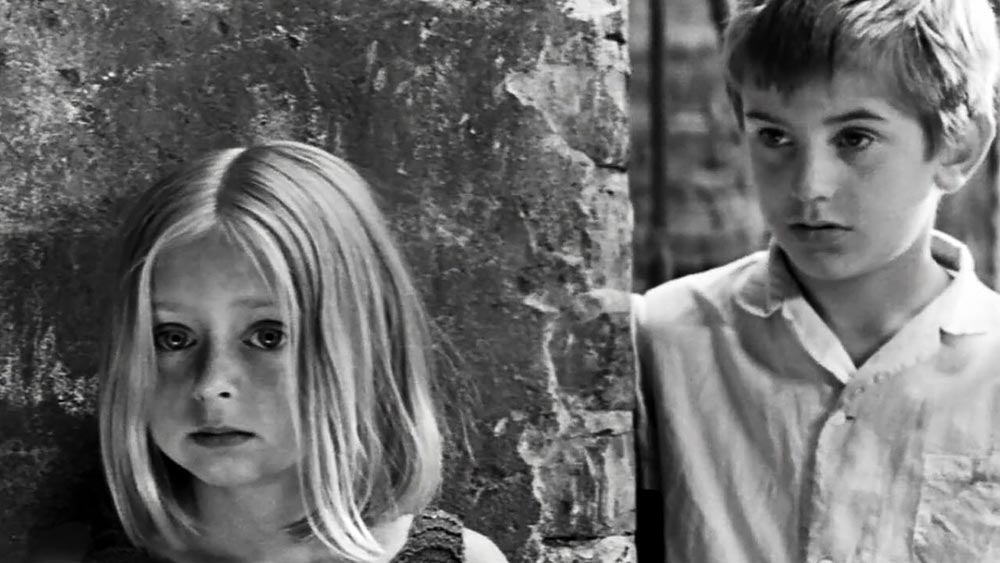 June 7th 2021
Among the countless nonhuman casualties of the pandemic was Anthology Film Archives' retrospective of 1960s and 1970s Baltic modernist cinema, originally planned for Spring 2020. Over a year later, the series has been resurrected as an online program of nine films (equally split between Latvia, Lithuania and Estonia) and an informative supplemental discussion between guest curator Lukas Brašiškis and film scholars Edith Sepp and Dita Rietuma. The series, which concludes Tuesday, documents the Baltic response to the cascading New Waves sweeping across postwar Europe, with entries ranging from crime drama (Redundant, 1976) to paranoid thriller (Madness, 1968) and rock 'n roll comedy (Four White Shirts, 1967). Each film must be considered essential, but of particular note is the recently restored Lithuanian coming-of-age fable The Beauty (1969).
Despite forgivable and mercifully brief lapses into cloying sentiment, Arūnas Žebriūnas's film faithfully captures the preadolescent tension between egocentric fantasy and the lived world's crushing insistence. The title refers to a game that Inga and her school-age friends play, in which one of them enters the center of a circle while the others interrogate their appearance. They all fawn over Inga, who's considered the winner as she dances freely and flips her hair in mannerisms borrowed from her single mother. She enjoys being on display, as most children do before sex raises the stakes of peer scrutiny. But the group is as capable of casual cruelty as they are of admiration. When a new boy moves to town they encircle him and mock his shyness as well as his conviction that the bundle of sticks he's carrying will sprout beautiful violet buds. Returning the favor, he later spoils their favorite game by laughing at Inga's looks and enumerating her deficiencies. The seeds of self-doubt are sown, and Inga spends much of the remaining film reappraising the beauty she had taken for granted. With magical realist flourishes, Žebriūnas creates a recognizable coming-of-age as Inga confronts knowledge just beyond her grasp.
The film achieves its legitimacy with quiet closeups of its performers in thought rather than through world-weary quips crammed by middle-aged screenwriters into the mouths of child actors. The children here spend most of their time observing themselves and each other, and Žebriūnas's camera captures their subtle facial expressions as the gears furiously turn. When not fixed on the inward gaze of its subjects, the camera spins, pans and tracks, simulating the roving attention of an age cursed with impotent curiosity. Both the children and the film's roaming camera catch brief moments of teenagers flirting, a hilariously alert dog, lovelorn parents and the rituals of adulthood before returning to the navel-gazing that defines childhood.