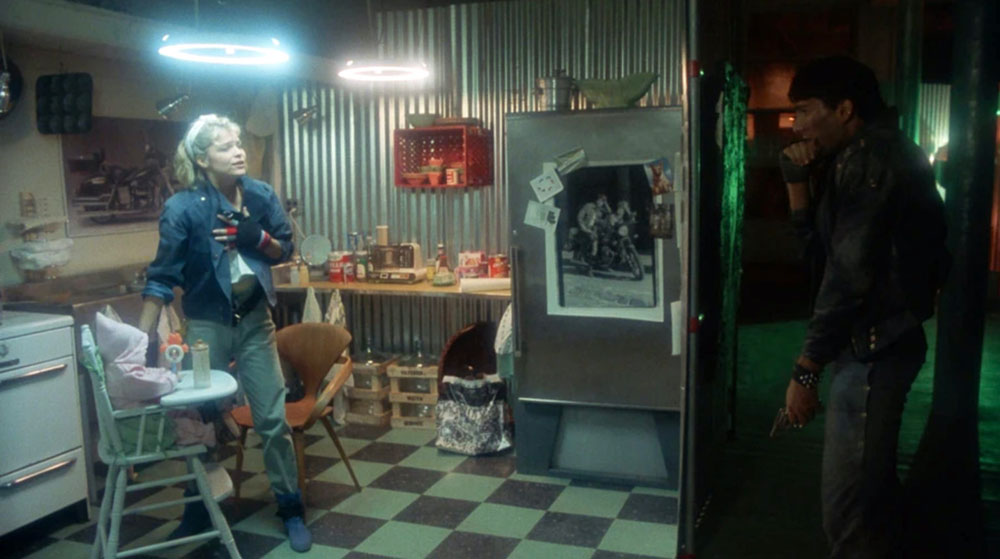 November 3rd 2021
With Alphabet City (1984), Amos Poe draws a line in the sand between the lo-fi, punk aesthetic of his first four features—Unmade Beds (1976), The Blank Generation (1976), The Foreigner (1978) and Subway Riders (1981)—and the neon-bathed vistas of mid-'80s Manhattan, in which this pulpy urban fantasy is set. Sharing more in common with that year's Streets of Fire than anything to come out of the New Wave scene of NYC in the '70s and '80s, Alphabet City is nonetheless as prescient in its prediction of genre trends—just compare the visual and aural motifs to Nicolas Winding Refn's Drive (2011)—as it is reverent of the city and cinema from which it's born.
Though the 1980s was rife with films taking place, and shot on location, in dirty old NYC, few filmmakers managed to showcase how ethereal the city can feel at night. Abel Ferrara, Poe's most obvious peer, captured this well in films like Fear City (1984) and China Girl (1987), but his work skews more observational than fantastical. Alphabet City is the rare film that is simultaneously a pertinent document of a time and place as well as an exaggeration of the more eccentric and garish elements of the city's aesthetic. The same could be said for Paul Morrissey's Mixed Blood, released the same year and also set in Alphabet City.
Alphabet City's lack of concern for narrative works in its favor. Sure, Johnny (Vincent Spano) refuses mob orders, resulting in a constant pursuit, but Poe's film is about as concerned with that as it is with the mechanics of Johnny's Trans Am. Rather, Alphabet City is best approached as a synth-scored essay film on '80s NYC nightlife, as ragged as its subjects yet just as sincere in its ambitions—and its affinity for leather and neon.
Alphabet City screens on 35mm at 9:30pm tonight at Nitehawk Cinema Williamsburg followed by a Q&A with director Amos Poe moderated by The Deuce. The screening celebrates the release of a new Blu-ray by Fun City Editions.