Featured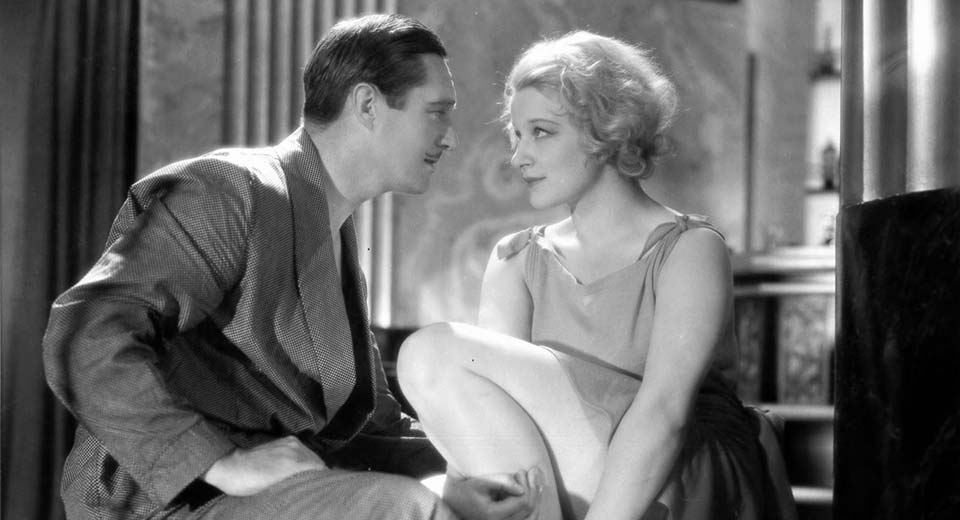 January 15th 2018
If the prospect of a modern-day cruise vacations - with their nonexistent dress codes, preponderance of bell-shaped tourists, and ever-present threat of explosive diarrhea outbreaks - gives you serious agita, treat yourself to Transatlantic, a pre-Code comedy firmly set during the golden age of ocean travel. The 1931 gaiety, directed by William K. Howard (best known for Ronald Reagan's star-making Knute Rockne, All-American), screens today as part of this writer's most eagerly-anticipated rep series: "To Save and Project," at the Museum of Modern Art.
Beyond the sumptuous interiors of the ship itself (art director Gordon Wiles snagged an Academy Award for his work), Transatlantic abounds in elegance - every rivet of the titular ship is a testament to man's mastery of the seas that divide us. Howard honors this stately steel leviathan with artistry to match: from swanning dolly shots, weaving through first-and-second class passengers alike, to coy glances at smart chapeaux and handsome pups. The ocean liner comedy, which transports the errors of English drawing rooms to a thoroughly modern conveyance, is an always-entertaining microgenre, and Transatlantic deserves special recognition for being among the best.
In addition to celebrated films by the likes of Ida Lupino, Fritz Lang, and Jackie Chan, this year's line-up includes two by the prolific Howard - Transatlantic, natch, his 1932 iteration of Sherlock Holmes. Now in its 15th year, MoMA's annual festival of restorations and revivals always has something for the pre-War cinema enthusiast - back-of-the-envelope calculations include a half dozen titles from the 1920s and '30s alone. The embarrassment of riches on display here features a century of fine work from six continents, each worthy of an audience's (often limited) attention - but if a spirited mid-winter getaway is your priority, be sure to secure passage on the Transatlantic, where a bounty of finery and levity awaits you.