Featured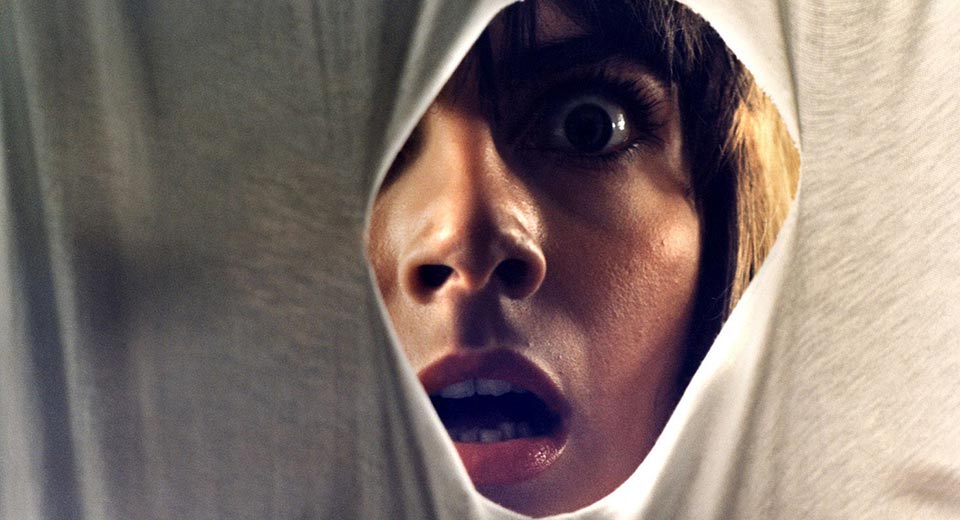 September 23rd 2018
Italian horror master and stylish sadist Dario Argento gets his due at Metrograph this week in a series of his career highlights. There are quite a few examples of imperative viewing in this crash course, but if there is a not-to-be-missed feature in the bunch, it is the English language print of Tenebrae (1982), which Argento himself regards as the definitive version of the film.
Anthony Franciosa plays Peter Neal, an American mystery writer who travels to Rome in promotion of his latest novel, but must confront the influence his lurid fiction has when a black-gloved murderer begins mutilating people. Genre film actor John Saxon (Enter the Dragon, Black Christmas) and frequent Argento collaborator (and former spouse) Daria Nicolodi (Deep Red, Phenomena, Opera) also star as Neal's agent and assistant who become embroiled in the investigation — Nicolodi in particular gives an impressive performance (with an even more impressive scream) that elevates an admittedly thin role.
Tenebrae is often regarded as a giallo comeback for the filmmaker, a return to the subgenre he helped define, following his foray into supernatural horror with Suspiria (1977) and Inferno (1980). However, it is also a self-reflexive examination of his own career, and the accusations of misogyny often directed at him. Argento was never one to conceal his more perverse preoccupations; if there is an opportunity to capture the strangling of a beautiful woman on screen, he will not only take it but provide the grip of his own hand in front of the camera. At the same time, the technical focus in Tenebrae — from rather majestic (and now-infamous) crane shots to the general construction of the plot itself (essentially a way to move from one intricate and gorgeous murder set-piece to another) feels like an acknowledgment of responsibility: like pulling back the curtain on the machinations in place that not only punish women, but turn such punishment into spectacle.
Tenebrae is essential Argento: perhaps the auteur's clearest articulation of his own psychological and stylistic obsessions, but with a more critical eye. We long to see men who dehumanize and kill women eventually fall on the sword themselves. In Argento's world those glimmers of hope are there if you look: the impalement will just most likely involve a stiletto.