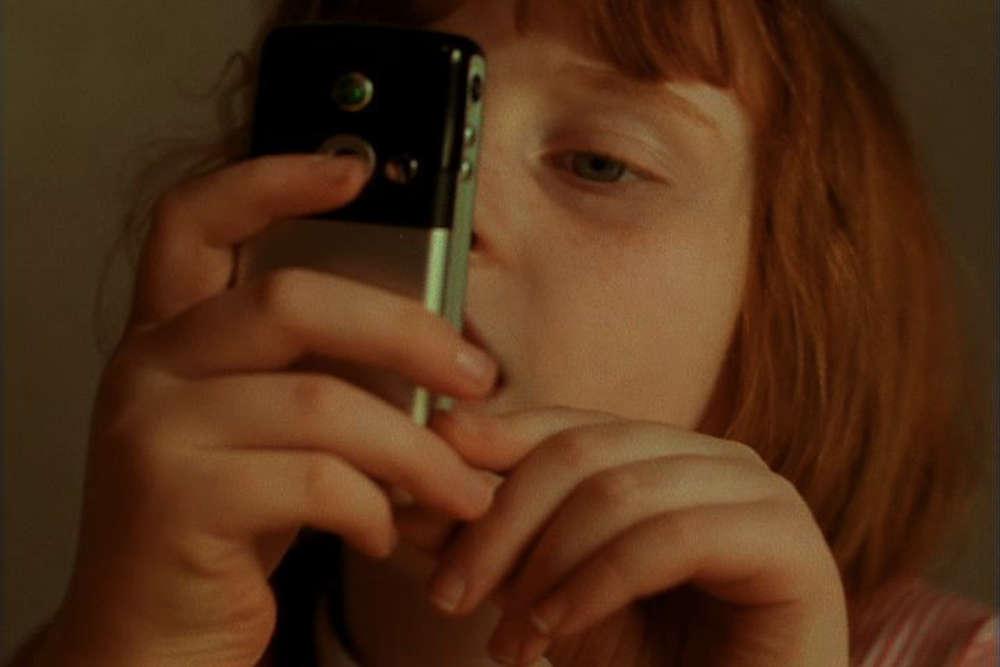 April 9th 2022
With its rapid-fire editing and ceaseless, seemingly objective documentation of images that cross one person's path, STOP (2012) assembles life like a flipbook. Jeff Preiss's monumental film diary places equal value on everything it captures by holding each shot for only a few seconds, always maintaining the chronology of the original footage. You never fully get your bearings in this montage, though certain motifs and subtle storylines begin to emerge as the film progresses. STOP is made up of home movie clips Preiss shot on a Bolex 16mm camera between 1995 and 2011, divided into four parts and then into 354 subsections to represent the assembled lab rolls of film. A cinematographer and commercial director who worked with Bruce Weber on the 1988 Chet Baker documentary Let's Get Lost, Preiss made his feature directorial debut in 2014 with Low Down, starring John Hawkes and Elle Fanning. STOP features a long list of cameos—blink and you'll miss them—from artists and filmmakers like Ken Jacobs, Yvonne Rainer, and Jonas Mekas. The true star, however, is Preiss's child, whose youth and adolescence in New York City are encapsulated by the camera, which strikes a balance between the loving gaze of a parent and the unbiased observation of an onlooker.
Preiss barely scratches the surface of events as they unfold: a few seconds of a Passover celebration, one second of a train trip through Asia, a glance at his child gathering flowers in a field. Instead of exhausting the viewer, this onslaught of images ultimately settles into a disarmingly peaceful rhythm, allowing his life to gently wash over you. STOP has the impressive quality of concurrently contracting and expanding time. When you focus on the minutiae that pass in front of Preiss's lens, you get the sense that life is long and exciting in all its varied banalities, from trips to the dentist to swimming in a friend's pool. But when you zoom out and examine the emergent patterns, time feels like it's passing quickly: video games and the internet slowly enter the picture, 9/11 leaves a palpable divide between what came before and after, and Preiss's child gradually shifts their gender expression from feminine to masculine, ultimately changing their name and undergoing gender-confirming surgery.
You're bound to feel a sense of recognition in Preiss's work no matter where you grew up. But if, like me, you came of age in 1990s New York, you may feel a particular nostalgia for the wide open spaces of Manhattan that Preiss seems fascinated by: the freight elevators and art galleries, the loading docks, highways, and billboards, the stretches of untouched sky and variations on white noise that the city offers. As we inch toward the present, the Freedom Tower quickly takes over the skyline, and New York enters a new era. Preiss still films his son, though it feels as though he's taking a step back, allowing the young man more space outside of his father's gaze.
STOP screens tonight, April 9, as well as April 14, 20, and 30, at Spectacle Theater. Filmmaker Jeff Preiss will be in attendance tonight for a Q&A.