Featured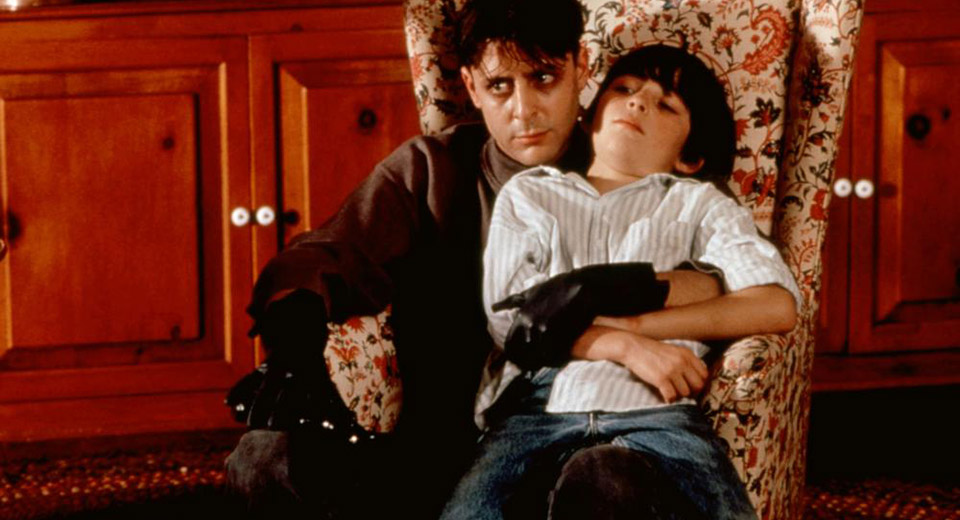 April 22nd 2019
"Uncle" Bill Lustig returns to the monthly Deuce series at the Nitehawk Williamsburg to present his 1989 thriller Relentless, starring Lustig regular (and The Accused villain) Leo Rossi as homicide detective Sam Dietz, recently relocated to sunny Los Angeles after a successful stint on the NYPD. Dietz is partnered up with a typically grizzled and vaguely corrupt Robert Loggia, whose constant commentary on the victims' real estate belies a cop's lonely, disappointed heart. Dietz finds himself surrounded by ball busters and inept bumblers from day one, when the scene of the first of a string of so-nicknamed "Sunset Killer" murders fails to turn up any meaningful clues. The killer is a fit, crop-top-and-acid-wash adorned Judd Nelson, whose large unblinking eyes and childlike voice betray a mind cracked by a youth riven with intimidation from his demanding, sadistic father—a legendary cop, whose only son was denied a position on the force for failing the psych test. Will Dietz close in on (freaky? kind of sexy?) "Buck" Taylor before he takes the ultimate revenge on a police force too incompetent and complacent to find him first?
A rich, not unfamiliar but welcome genre set-up, revealed with a pleasing economy of storytelling long gone from today's 2-hour-plus tutorials. An auteur of a second or third wave of B-moviedom (with compatriots in grisly violence and practical, affordable effects like Frank Henenlotter, Buddy Giovinazzo, etc), Lustig's filmography features a small but memorable, immediately recognizable as such number of films whose ambition is matched by financial inhibitions (and perhaps lacking taste, but I say that with all due love and admiration), full of respect for the genre cinematic experience and a notable disdain for the police, from the much-beloved Maniac of 1980 to the perhaps-less-lauded Maniac Cop III of 1993. Known as much for his creative output as for his outspoken cinephilia, Lustig is one of a cadre of Deuce connoisseurs-turned-filmmakers who wax freely on the good old days of sticky seats and very cheap double features at all hours of the old 42nd street night and day; as the CEO of Blue Underground, he is a champion of cult and exploitations films as much as a maker of them.
With its effective jump scares, shocking violence, occasional bad ADR, and random interruptions in the blissfully crisp narrative for sequences of surprising beauty (Nelson standing in an empty, sunset-lit desert shooting a paper target while the wind whips his bowl-cut hair around oversized tinted glasses; a rooftop workout that manages to express through the fantastic score and weird lighting the abstract power of Buck's insanity), Relentless is one of the finest examples of the era's thrifty genre films made by and for film lovers; and one should note that while the pleasures of a Lustig movie are many, they are ultimately and not-surprisingly most appreciable on the big screen, in a packed theater.