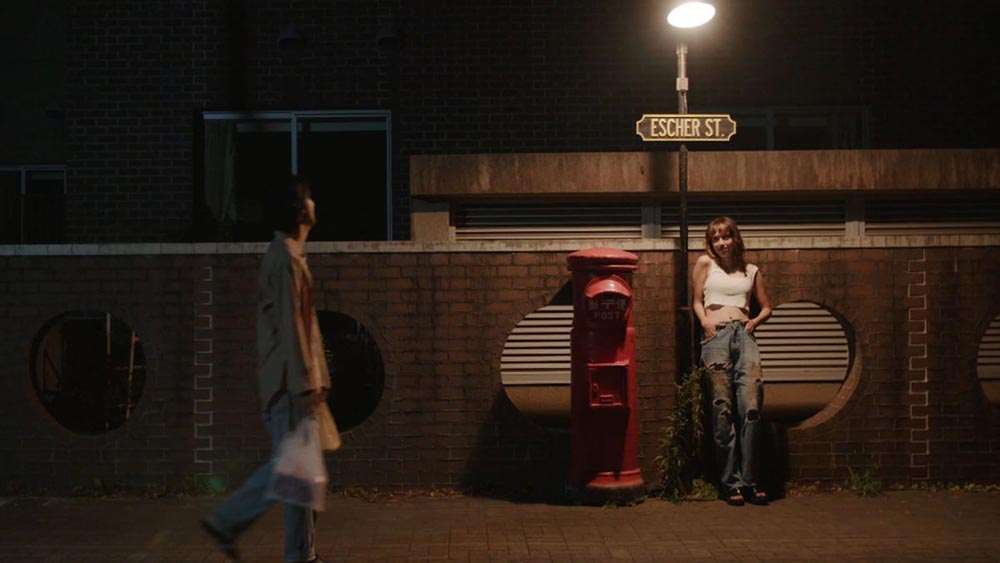 February 5th 2021
Thirty years into his career, the inimitable Sion Sono has not slowed his legendarily unflagging output. As his English-language debut premiered at Sundance just last week, his 2020 feature Red Post on Escher Street has its U.S. online premiere as a highlight of Japan Society's 21st Century Japan series. Red Post is no side project, either: Sono returns to one of his favorite subjects - filmmaking - in this 2.5 hour, Nashville-esque epic about the production of director Kobayashi's new film and the dozens of actors vying to get a role.
As the film unspools, we meet a dizzying amount of auditioners: the hopeful young actresses, the woman trying to fulfill her dead husband's greatest wish, the veteran extras, the murderer, and the all-white-clad Kobayashi True Love Club. The first half cleverly details each group participating in the same rituals, offering a different point of view as characters hopefully entrust their audition applications to the titular mailbox, ecstatically receive a callback, encounter bureaucratic construction outside the audition, and audition to varying levels of success. Sono takes the time to flesh out each character, making their dreams and regrets recognizable in only a few minutes onscreen as they wind in and out of the narrative.
Sono's keen sense of humor is on display here; for a Sion Sono film, it's actually even kind of heartwarming. The machinations behind filmmaking are revealed - Kobayashi's half-finished screenplay has been tampered with by producers until it's "end game terminal," and he is pushed to cast name actors in the film instead of the amateurs he wants to work with. Long-time extras moan about the indignity of their treatment onset while trying to stay on camera the longest, and the uncast actors deal with their disappointment. And yet, the filmmaking process teaches each character about themselves and their needs and wants, as the cacophony of voices rises to a screaming catharsis in the middle of Tokyo. Turns out, extras are people too.