Featured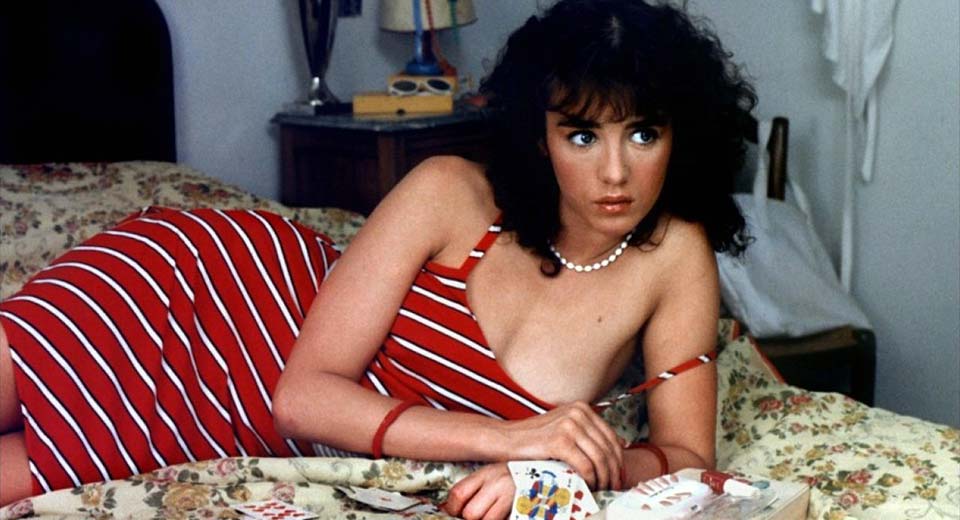 January 14th 2018
Jean Becker's 1986 film One Deadly Summer  begins as what appears to be a pastoral love letter to rural horniness. A young man, Pin Pon (Alain Souchon), caught in the trap of small town life works as a fire fighter and mechanic, cavorts with friends to community dances, engages in an affair with the wife of the local movie theater owner, and becomes fascinated with the new girl in town, Elle (Isabelle Adjani). It appears to have all the trappings of a coming of age story. There is another element to the film however, that becomes clear as the narrative circles closer and closer to Elle. She poses and prances around the town, a living doll made up and decked out in one eye catching outfit after the next, her face in a perpetual pout, wielding interest and indifference with scalpel-like precision. But her sexiness is no accident.
As the film shifts from one narrator to the next, the pieces begin to fit together, fleshing out the film's characters and providing clues to the mystery at hand. We learn Elle is after more than companionship. Her goal is much darker. But her inner thoughts reveal she may not have all the pieces to puzzle herself.
Adjani's performance provides the silken threads that help weave the film's web of intrigue. She is at turns funny, petulant, tender, manipulative, ridiculous, and cruel. And the living doll from earlier, it was exactly what she wanted us to see.
One Deadly Summer is a page-turner paperback come to life. A huge hit at the French box office anchored by Adjani's superstar performance and brought to life by Becker's assured and unostentatious direction. Becker's father, Jacques, was the artist behind the aging gangster tale Touchez pas au grisbi (Jean served as his father's assistant director), and the world-weariness and double crosses of that film find their way into the younger Becker's work. Violence and revenge beget more violence and pain. Knowledge and perception are contingent and the result is similar to the tragedies of antiquity, where what we thought we knew is what destroys us.