Featured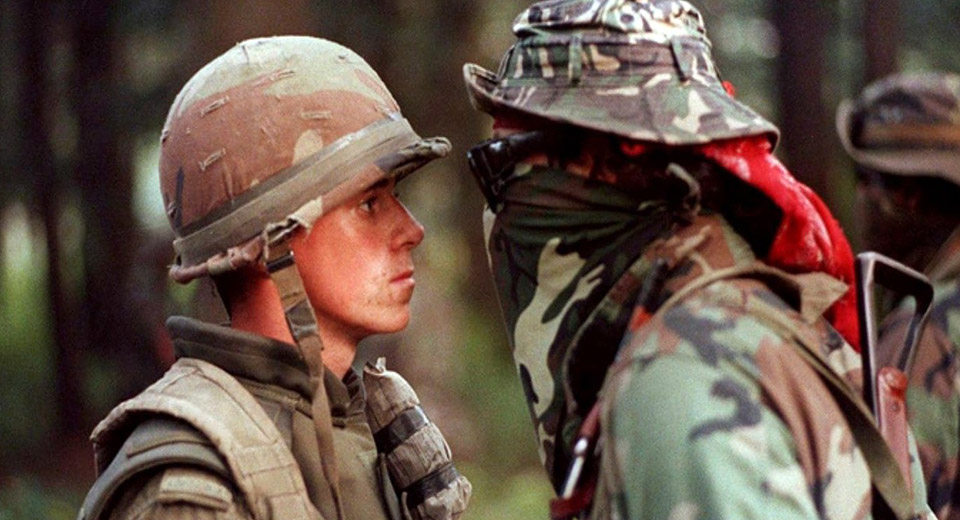 March 10th 2020
Earlier this year, Native people and their allies throughout Canada protested the Canadian government's plan to build a natural gas pipeline through traditional Wet'suwet'en lands, a violation of Aboriginal Title. Protesters shut down roads and railways across Canada in a stunning show of solidarity. Canadian Native filmmaker Alanis Obomsawin painstakingly documented a similar land dispute in 1990 between the Mohawk people and the Oka, Quebec government, which wanted to expand a golf course onto hereditary Mohawk lands. The resulting documentary, Kanehsatake: 270 Years of Resistance, elevates Mohawk voices of righteous anger and pain while simultaneously shining a light on a deeply shameful moment in Canadian history and celebrating Native solidarity.
The film throws us immediately into the crisis, with Mohawk residents of Oka barricading the roads into their land (complete with frankly awesome footage of protesters destroying police cars with construction equipment) over the government's plan to expand a golf course over historic burial grounds without any Mohawk input. It (sadly predictably) escalates from there, the government accelerating to the point where artillery tanks roll through Oka's roads. Hundreds of years of colonial violence are made crystal clear in Obomsawin's unflinchingly intimate shots of protesters brutalized by police, a Mohawk father calling his small daughters in the middle of the night because he's unsure if he will be dead by morning, a mother being physically torn from her child for questioning the police.
But while there is pain, there is also joy - a pre-wedding ceremony in the midst of chaos is a delightful aside - and solidarity: thousands of Native people stream into Oka to support their comrades and provide assistance to one another. And throughout it all, Obomsawin's camera seems to be everywhere: filming the Mohawk protesters in their camp, the journalists in their razor wire pen, residents of the town who both support and decry the protests, and the auxiliary peace camps. In fact, 10 people are credited with camerawork on the film: itself the evidence of people coming together to speak truth to power.