Featured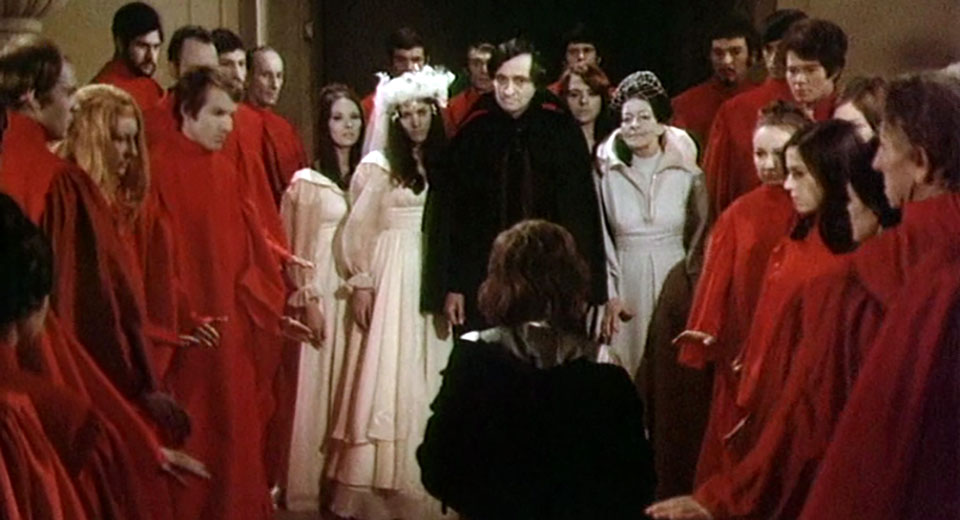 January 26th 2020
Bram Stoker's Dracula is a novel that lends itself to a variety of modes of cinematic storytelling, whether goth (Tod Browning's Dracula), baroque (Francis Ford Coppola's Bram Stoker's Dracula), austere (Werner Herzog's Nosferatu the Vampyre), or brutal rural allegory, as in Hans Geissendorfer's Jonathan, playing at Spectacle Theater as part of Best of Spectacle. The film stands as the loosest of these adaptations, taking Stoker's story and using it to examine the unjust power of the bloodthirsty ruling class.
The vampires - susceptible to water, not sunlight - rule over a small rural northern German village in the 1800s, kidnapping its inhabitants and using them as a feeding source, keeping dozens of villagers barely alive in the castle dungeon. Residents finally decide they've had enough, and they send Jonathan (Jürgen Jung, in a near-wordless performance) to the castle to investigate and bring back word of the castle's weaknesses so they can force the vampires into the sea once and for all. Jonathan's journey goes wrong almost immediately, and at every possible opportunity, as he travels through a surreal landscape filled with animal corpses, a woodshack filled with inverted crucifixes, and a Greek chorus of angelic little girls dancing through the desolate wasteland.
Photographed by frequent Wim Wenders and Jim Jarmusch collaborator, the dearly departed Robby Müller, Jonathan is a grim film of mud and death punctuated by bright flashes of color and light. The vampire cult's ceremonies, where members hypnotize and drink from kidnapped villagers while dressed in bright red robes, are a highlight of the film, a vampiric rite that takes place in broad daylight and is all the scarier for it.
If this doesn't sound much like Dracula… it's not. But it is a film of deep, gut-level dread and fear - not because of the threat of vampires, but because of the soldiers they send out to enact their violence. Watching elite-sanctioned uniformed thugs beat Jonathan nearly to death for fun is scarier than any literal blood-drinking could ever be.