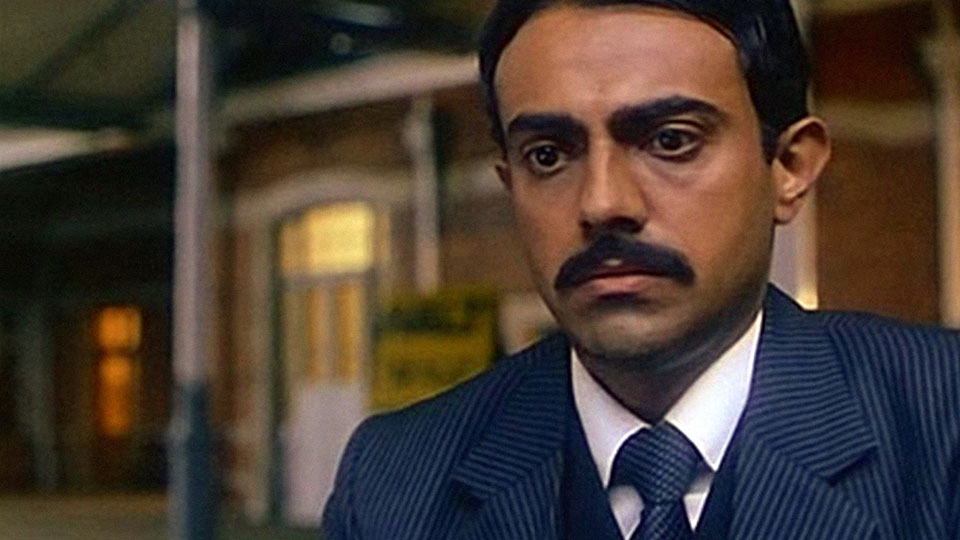 August 17th 2020
Due to the COVID-19 pandemic, the National Film Development Corporation (NFDC) has migrated its Indian Independence Day Film Festival online, offering international viewers dozens of classic and obscure Indian films available to stream for free, most with English subtitles. While the movies deal with themes of independence and patriotism, they represent a wide interpretation of those terms, both socially and politically. With that in mind, here are some recommendations made with two guiding principles: these selections are not currently available on any other streaming service, so watching them on the NFDC site is your only chance for now; and secondly, they deal with Indian culture from personal perspectives of its people and their social relationships, rather than as a vision of nationalism. This second precondition is representative of the fact that India is a collection of diverse people, cultures, and religious beliefs – unified by way of survival from imperialism, but never homogenized.
Sometimes these distinctions are not of cultural diversity but of class inequality, as displayed in Bimal Roy's debut film Udayer Pathey (1944). The theme of mixed-class romance is common in Indian cinema, but rarely do these stories focus on the critique of class structure over the triumph of romance. While the latter makes for more cinematic escapism, the former is where Roy establishes himself as one of the leading voices of post-independence cinema. The romance between Anup and the Gopa is consistently tested through Gopa's security in the wealth of her family and the sacrifice Anup makes to his own labor as a writer, refusing money from Gopa's business owner brother and joining the striking workers at his company. Labelled at the time as a "picture for intellectuals," Udayer Pathey in retrospect is one of the most universally relatable stories to audiences finding their personal and material conditions being consistently assaulted by greed.
Chetan Anand remains one of Bollywood's most underappreciated actor's directors, and Haqeeqat (1964) is a shining example of his ability to tell the story of a nation through a group of collective individuals, something he previously tackled in his debut Neecha Nagar. War movies are not common in Indian cinema, but this one is arguably the best ever made. With sweeping picturesque on-location cinematography of the Ladakh region of Kashmir, the soldiers of Haqeeqat lie in tense anticipation of an eventual bloody conflict which leaves them fighting and sacrificing their lives, not for country, but for each other – and for one soldier, a young local woman he falls in love with. This movie is in many ways a predecessor to Terrence Malick's The Thin Red Line in its stark juxtaposition of the horrors and cruelty of war with the beauty of the nature in which it takes place.
From the mountains of Kashmir to the lush green dense tropics of Japanese occupied Burma, Bimal Roy's second film in this series, Pahela Aadmi (1950), deals with a love story and a troubling biographical legacy. As Kumar and Lata are set to be wed, a nationalist freedom fighter named Chandra Subhash Bhose rises as the head of the Indian National Army. His call to Indians everywhere is "Give me your blood, and I will give you freedom." Bose's legacy is troubled. While his valiant efforts to stir national pride against the British Empire was championed by many, his tactics included siding with Nazi Germany and the Imperial Japanese Army to do so. The film itself is troubling in retrospect, leading with a hagiographic message on Bose's legacy without mentioning his moral failures. Yet Bimal Roy's ability to juggle moral conflicts of intangibles like love, patriotism, and personal will turn Pahela Aadmi into a lasting subjective viewing experience. Kumar eventually leaves Lata to fight in the INA. His heart wars with itself — he must contribute for the liberation of his people, but is all the bloodshed worth it? Pahela Aadmi sits in conflict as a movie struggling to justify the violence of devout nationalism with a righteous fight against British imperial rule that has left hundreds of thousands of innocent Indians dead.
One of the major events following British colonial rule was the Partition, an era of violent upheaval that formed the border between India and Pakistan. It has had lasting detrimental effects on both countries, from xenophobia, regicide, and several all-out wars. Over the decades the farcical nature of the "differences" between Indians and Pakistanis has grown. Vinod Ganantra's Heda Hoda (2003) is a satirical children's film on the issue, focusing on a group of boys tasked with finding "outsiders" in their Indian village who may have crossed the border from Pakistan and reporting them to the police. As they search around, they keep mistaking people they know for immigrants. One of the boys, Sonu, accidentally crosses the border into Pakistan after searching for his father's camel. Ganatra's light-hearted approach unearths the absurdities of national identity and enmity towards the "other" by blurring the lines of religion and identity along with the line created during the Partition.
The final film, and probably the one with the most renown of the five I've mentioned here, is Shyam Benegal's The Making of the Mahatma (1996), considered for all intents and purposes, India's own response to the globally popular Gandhi by Richard Attenborough. Equally fictionalized, but much more concerned with the person rather than the accomplishments, the movie concerns a court case for a wealthy Indian in South Africa that Gandhi takes up, and eventually through his time there becomes embroiled in the fight against the British Empire. The movie is anchored by a wonderful performance from Rajit Kapur, who gives Gandhi an eager but easily irritable demeanor, a contrast from the astute and patient rendition of Ben Kingsley. Benegal's film wastes no time setting the hierarchy of South Africa, and positions Indian and Muslim players in the society as a unique position of abused subordinate to the colonialists, yet, given limited and begrudging access to the institutions of power that the Black citizens are denied.
While these five movies were selected for their exclusivity, this program also offers other wonderful classics like Mani Ratnam's ethereal classic Roja (1992) which features one of the greatest soundtracks of all time, Rajkumar Santoshi 's The Legend of Bhagat Singh (2002),about Gandhi's lesser known but equally important fellow revolutionary Bhagat Singh, and one of my favorite Indian movies of all time, Satyajit Ray's Ghare Baire (1984), an adaptation of Rabindranath Tagore's novel in which a Hindu nationalist uprising during the Partition of Bengal disrupts the passive life of a rich couple. These films are also available currently on other streaming platforms too. These and many more are available until August 21 on the NFDC site.