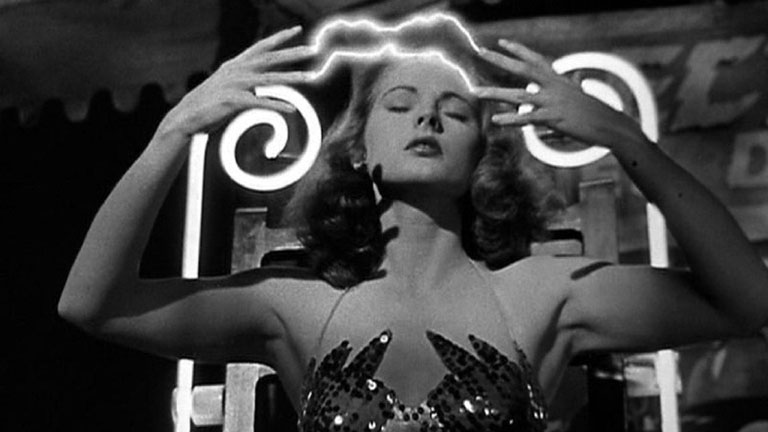 June 4th 2019
Sometime between John Ford's The Battle of Midway (1942) and Frank Tashlin's Swooner Crooner (1944), I had an epiphany: if the unthinkable were to happen, and I ended this screening burnt to a crisp, the handlers of my charred remains would find me grinning from ear-to-ear, ashen kisser forever fixed in a paroxysm of ecstasy. Such are the vibrations at work in Rochester, New York, for the fleeting and blissful weekend of the Nitrate Picture Show. Now in its fifth year, the George Eastman Museum's showcase of that notoriously luminous – and dangerously combustible – film stock has become a cult pilgrimage among the city's rep rats; an annual trek to the Fertile Crescent of Moving Pictures, reserved for only the most devoted of cinephiles.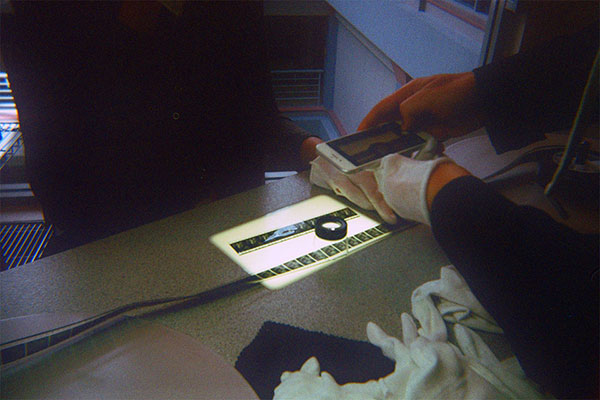 A representative of the Eastman Museum delivers a nitrate show-and-tell.
If you've a car handy, or an itch to ride the rails, there is precious little keeping you from this rapturous marathon of rare prints, lectures, and workshops, all shepherded by gifted archivists and scholars from Eastman and elsewhere. Festival organizers, visiting preservationists, and print traffic coordinators are sworn to secrecy until the inaugural Friday, when the full line-up is revealed by way of a morning press release. This annual dance of speculation and approbation lends an air of mystery to the weekend-long affair, as though the flammable nature of nitrate stock were itself a sort of taboo. In the weeks and days leading up to our sojourn, wish lists began to surface among the members of our traveling party: would we get a Borzage or Lubitsch, maybe a Cukor? One co-conspirator, settling in for our six hour drive, kept her fingers crossed for Rebecca (1940), and found her prayers answered – courtesy of that anticipated 9 am email drop – just a half hour later.
I've only had the pleasure of attending the first and third editions, but the enthusiasm displayed by five-year veterans in our "Screen Sleigh" confirmed my suspicion that this year's line-up was especially strong: westerns, thrillers, Scandinavian pastorale, classic cartoons, surrealist satire, and all of it older than the Eisenhower Administration! We had our carrot and we had our stick, and by lunchtime on Friday we'd more than made up for any tunnel traffic, zipping through Pennsylvania in a mad dash – nothing, it seems, lights the fire under one's ass quite like nitrate. At sundown, the highway behind us, we stumbled into Eastman's Dryden Theater and waited impatiently for the lights to dim, hoping our gaze could speed up that interminably long curtain rise.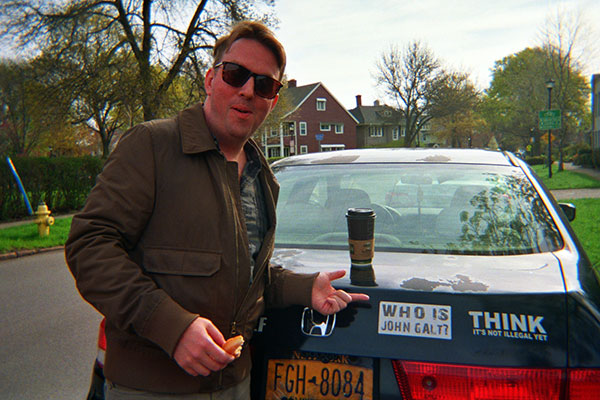 A deranged liberal from NYC ponders the bumper sticker political messaging of Rochester.
The very first program was an odds-and-ends compendium of short subjects, beginning with the aforementioned Ford; a juxtaposition of beauty – animal, vegetable, industrial – and brutality I'd heretofore never experienced, my just reward after that rainswept half-day on I-84. Run-of-the-mill movie marathons might prepare your bladder or lower back for the sedentary effort of long-distance filmgoing, but there is no repertory series in New York City – or anywhere, really – that can touch the beckoning shadows of Tyrone Power's furrowed brow in Edmund Goulding's Nightmare Alley (1947), or Betty Grable's rouged cheeks and milky shoulders, resplendent in arsenic green mirabeau, in Preston Sturges' career-killing The Beautiful Blond from Bashful Bend (1949).
Archivists working with ultra-fragile, ultra-flammable nitrate material navigate a very different preservation landscape than their celluloid-focused colleagues: each print exhibited at Eastman requires the supervision of three projectionists (homage is paid to these plucky technicians with a special shout-out, and round of applause, before every screening). Prints, in part or whole, are measured for a shrinkage rate – nitrate stock has the tendency to wither – and damage above a certain percentage (typically less than 1%) can blacklist a film for public screening. Taking stock of the shallow pool of existing nitrate prints, and subtracting the articles too fragile for shipping and exhibition, leaves a rather tenuous roster of available titles. Eastman is among the handful of cinemas in these United States that can project a nitrate print; UCLA's Billy Wilder Theater, the American Cinematheque in Hollywood, and the Library of Congress will occasionally screen this risky business, but their events are few and far between. Only one institution has the infrastructure, skilled staff, and resources to support so extensive a program – when you consider the miracle that is the Nitrate Picture Show, that long weekend begins to look maddeningly short.
Hours spent outside the sacred confines of the museum are nearly as pleasurable: still Kodak's company town, Rochester proudly bears the architectural stamp of its last-century heyday, with block after block of Queen Anne and Craftsman homes on full display in the neighborhoods surrounding George Eastman's palatial former residence. Taking in a view of the High Falls, complete with a fresh-off-the-line "Genny Cream" from the adjacent Genesee Brewery, is de rigueur; ditto a speedily-hoovered garbage plate at Dog Town (get it with fries), or turn on the dancefloor with the fashionable crowd (and old-fashioned cocktail prices) at anything-goes dive Lux Lounge. But imbimber, beware: watching Humphrey Bogart traverse a resort town underworld in Dead Reckoning (1947), through the bitter glare of a wicked hangover, hit a little too close to home for this pilgrim.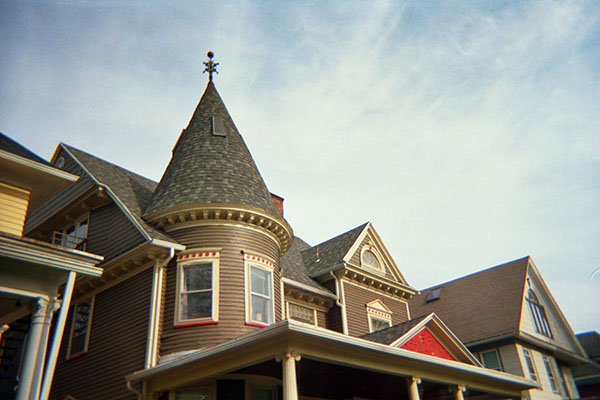 Whether that sinking Sunday morning feeling was born of my late-night beer-swilling, or our impending departure, I've yet to determine. Preservationists measure their work in frames, but their practice trades in borrowed time. Our jaunt, too, was regretfully brief: after forty eight straight hours of ceaseless pleasure, I was content to leave the Flour City on a silvertone cloud, treasuring our last screening like a long-awaited love letter. For high notes, there are worse films to end on than the William Wyler-directed pre-Code Counsellor at Law (1933), a lavish adaptation of Elmer Rice's Yiddish-flecked code-switch melodrama, starring John Barrymore as an overworked Jewish lawyer so convincing you'd swear he was mishpucha. Watching George Simon, Esq. torturously weigh his demanding career against the respite of a Transatlantic cruise with his WASP-y new wife played like a too-pat metaphor for my own obligations, lingering just out-of-frame all weekend long.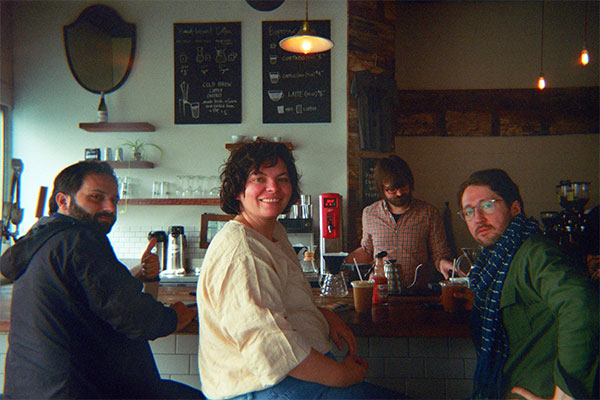 The re-animated corpse of Screen Slate's founder (L) and two companions.
Though we arrived in time for Friday evening's revelatory shorts program, day jobs, significant others, and a shared aversion to nighttime driving meant skipping out on the mysterious final screening. A signature feature of the festival, "Blind Date with Nitrate" reserves a whiff of that erstwhile line-up anticipation until the absolute last possible moment: 3:30 pm on Sunday afternoon, or thereabouts, when us weary city folk were planning out routes and weighing dinner options in Scranton or Syracuse. Our merry band was trading bittersweet goodbyes in the parking lot when word got out that the 5th Annual Nitrate Picture Show would end, not with a whimper, but a Technicolor bang: Powell and Pressburger's edenic Gone to Earth (1950), on what promised to be a very fine print, indeed.
What could we do but try, in vain, to stall our exodus, if only for a few stolen moments? Idling in the back of the Dryden, I watched (through a veil of tears!) as some 500 souls – academics, archivists, and workaday enthusiasts – erupted in a wave of cheering and applause. We stayed through the opening credits, our fixed gaze flying with our seated betters' across verdant moors, eagerly awaiting a glimpse of star Jennifer Jones as she stood – like Diana before the hunt – against a dappled backdrop of brilliant azure. Then we left, abandoning this hallowed Temple of the Seventh Art for the cheerless metropolis where we make our beds (and bread). There was nothing to do now but try and cling to the memory of Natalie Kalmus's riotous palettes, of bottomless, inky blacks and the diamond shimmer of glycerine tears, hopeful that the dimming memory of this year's Nitrate Picture Show would sustain us until our inevitable return.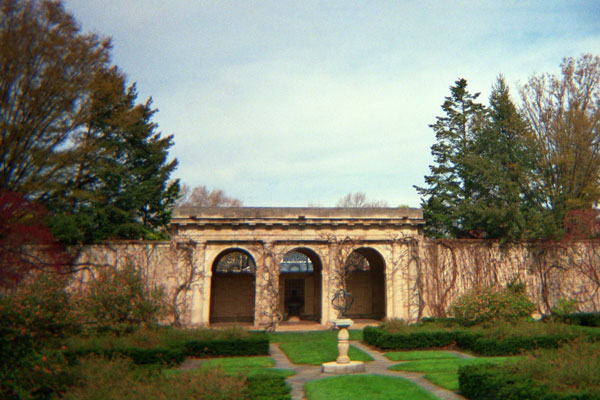 All photos by our correspondent shot on a Kodak FunSaver 35mm camera.