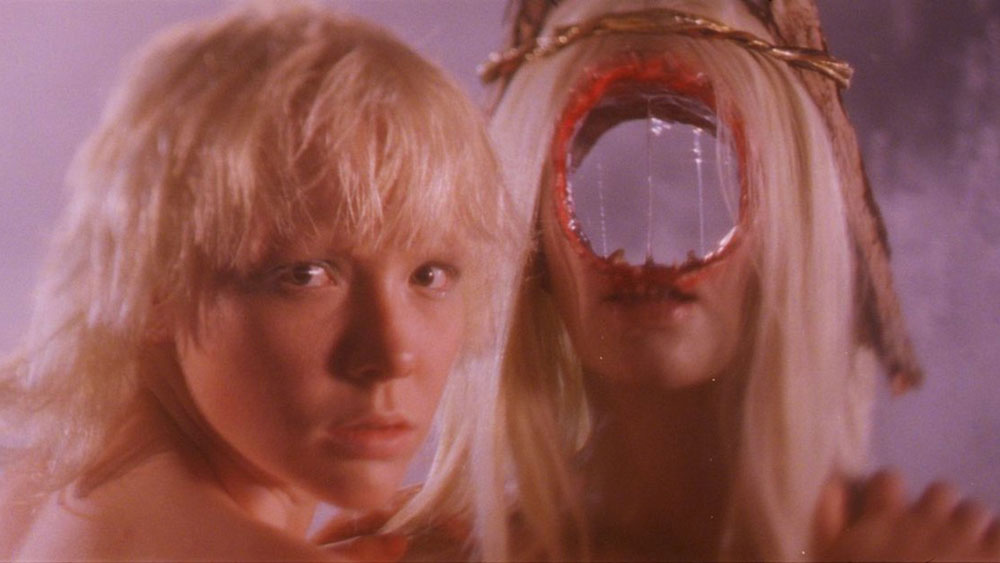 October 15th 2021
That most wonderful time of year is here once again; among all the other tricks and treats, Halloween is the holiday most enriched by film. What would spooky season even be without scary movies bringing to life the creatures from the deepest recesses of our collective psyche? The Brooklyn Horror Film Festival is back in person for 2021, with a little something for everyone, including films by Gaspar Noé and Lucile Hadžihalilović (cinephile couples costume idea) and twentieth anniversary screenings of classics Trouble Every Day and Session 9 (both 2001), as well as new horror from around the world.
The Spanish slow burn Ego (2021) takes place over a week in March 2020 as Paloma (María Pedraza), reeling from a suicide attempt and her father's death, enters lockdown with her mother. Perusing a dating app for some fun, Paloma swipes onto a woman who looks just like her. After eerie video chats, including an erotically charged encounter, Paloma is convinced the woman is her evil double Reminiscent of Cam (2018), with hints of Unfriended (2013) as it explores the depersonalization of internet communication, Ego transpires in those terrible first days of lockdown, the worldwide confusion and anxiety layering on top of Paloma's already crushing depression and grief to form something terrifying, destabilizing, and possibly apocalyptic.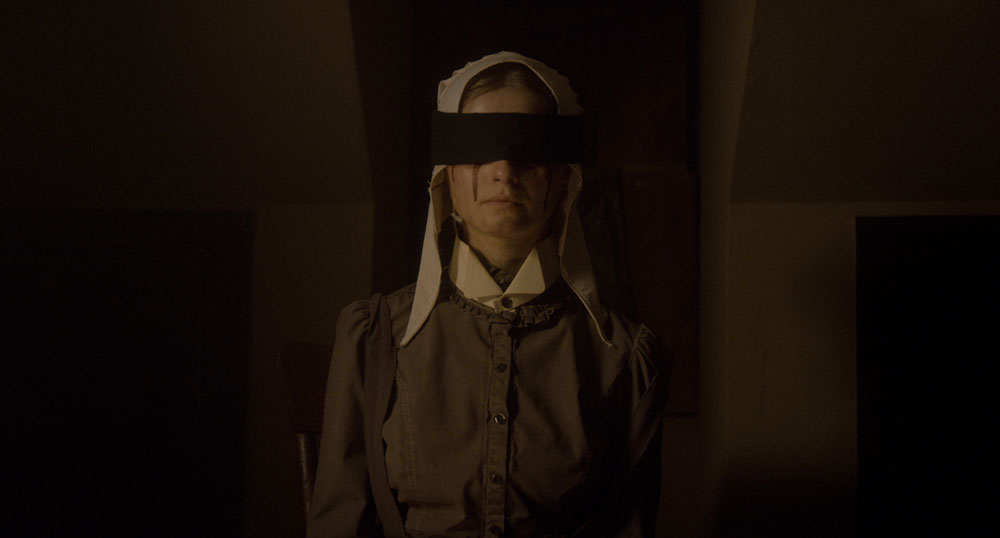 The Last Thing Mary Saw (2021) is equally stifling, taking place in a Calvinist enclave in upstate New York in 1843. Mary (Stefanie Scott) and housemaid Eleanor (Isabelle Fuhrman) are in love and cannot keep their hands off of one another, even though they know it's dangerous; after being caught and given "the correction" (kneeling on rice) one too many times, revenge is guaranteed. Mary and Eleanor's romance is moody, dark and candlelit; on the other hand, the family's Calvinist vespers are as grim as any Satanic rite, stifling any Christian notions of goodness. The revenge is spectacular, but the tension leading up to it—and what follows—is even better.
Fans of Titane (2021) will find a lot to like in the kindred Francophone freakout After Blue (Dirty Paradise) (2021) (pictured at top), having its New York premiere at BHFF. On the planet After Blue, teenage Roxy (Paula Luna) frees a murderer named Kate Bush from a prison of sand. When Kate continues killing, Roxy and her mother Zora (Elina Löwensohn) are forced to traverse the planet to recapture her with a Chanel rifle (the all-woman After Blue has strict rules about evil). The film does indeed look like it was made on a different planet, made of neon, pastels, and dry ice smoke. Bertrand Mandico's second feature, like his first, The Wild Boys (2017) (in which all the "boys" were played by women), has no interest in men, and instead focuses its acid-tinged eye on the lives of women unbound.
The Brooklyn Horror Film Festival runs October 14–21 at Nitehawk Williamsburg, Stuart Cinema, and Williamsburg Cinema.