Featured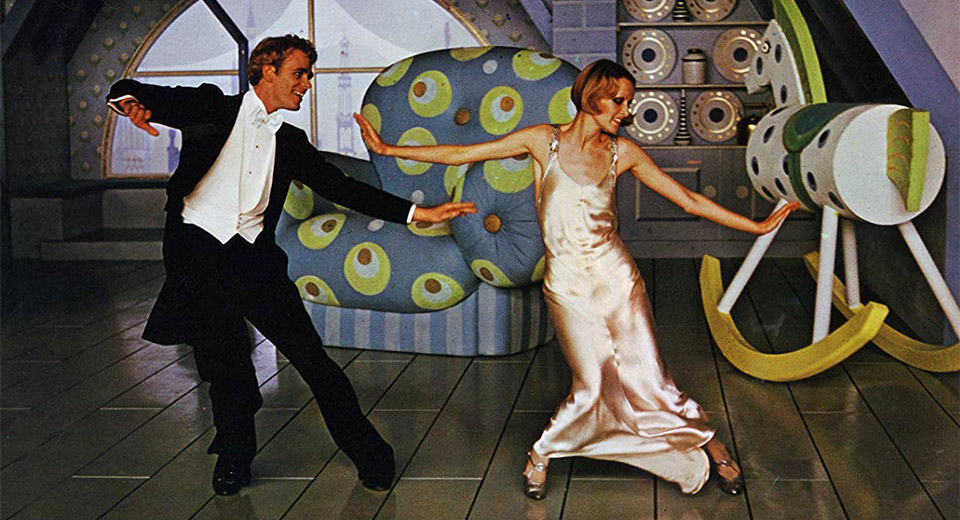 February 20th 2020
Busby Berkeley and his signature elaborate, high-concept musical numbers are among the most replicated, pastiched, and satirized ouvres in all of film history; think of The Big Lebowski, Gremlins 2, The Producers - even low-culture touchstone Caddyshack has a Berkeley moment. But no one has come closer to affectionately carrying on Berkeley's over the top legacy than legendary British iconoclast Ken Russell, who demonstrates a keen understanding of what makes Busby Berkeley movies so gratifying in his 1971 homage The Boy Friend.
Mod supermodel Twiggy stars as Polly Browne, who is both the lead character in the musical The Boy Friend, and the mousy stage-manager-turned-understudy who stumbles into playing Polly onstage. Discovered in a fit of inspiration, the surprisingly charismatic Polly bumbles through the clunky musical (in front of a very limited audience), and the backstage intrigue continues apace. Polly is in love — onstage and off — with Tony (Christopher Gable), a typically winsome Berkeley love interest, but she is unsure in both scenarios if he returns her affections. Tommy Tune appears as a former child tap dancer, and Russell mainstay Glenda Jackson cameos uncredited as the displaced leading lady.
A key part of what makes The Boy Friend's outlandishness successful is its pristine look; the sets and photography are spot-on, but Shirley Russell's costumes steal the show. Having worked alongside her husband as costume designer for several years, she would go on to create the iconic looks of Russell's Tommy, among others. The Boy Friend's many extravagant costumes include Twiggy as lovestruck harlequin, dancing dice and playing cards in a hypnotic Berkeley-esque dream number, 20s flapper finery, and showgirl headdresses and sequins as far as the eye can see. It's no wonder that designer Anna Sui picked the film to screen as part of The World of Anna Sui exhibit at the Museum of Arts and Design. Every single one of The Boy Friend's 137 minutes is loud: aurally, visually, emotionally. There is nothing left on the floor here, except maybe a displaced sequin or two; Busby Berkeley would have been proud.