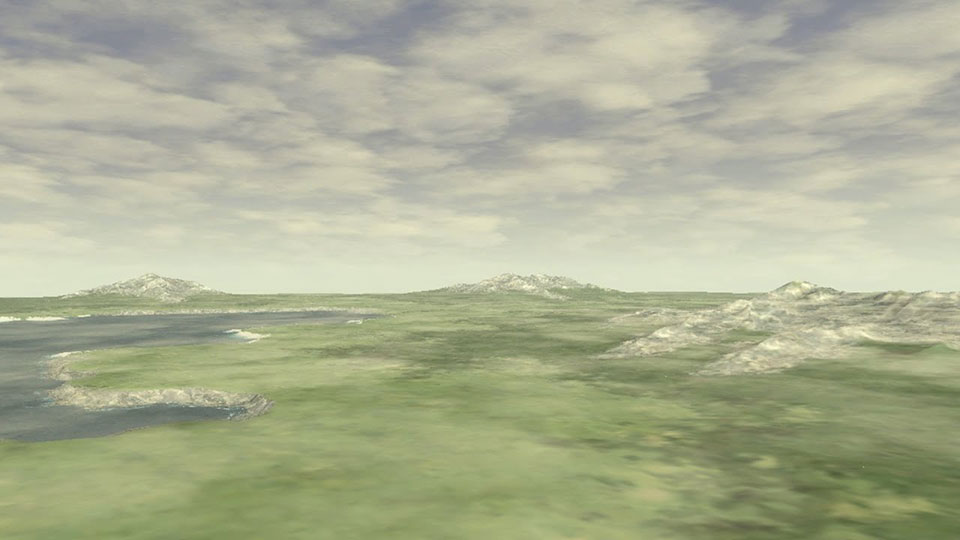 July 23rd 2020
Kurt Walker's second feature s01e03 is a chronicle of a summer day among artists and friends that begins in Vancouver and extends across virtual connections to New York and Vana'diel, the world of the dwindling online RPG Final Fantasy XI. It counts on the common language across a large number of narrative forms: video diaries, silent movie intertitles, machinima, community histories, music videos, epistolary novels. All of these approaches get absorbed in a way that's hard to imagine without the way internet bricolage has made the once-novel term of 'intermedia' art a standard concept.
This could look needlessly opaque were it not for the stakes of the film, which concern the need to bring a community together, even as the material facts of housing costs, non-existent arts funding, and an unsatisfied search for a common space cause dissolution. Walker is the only credited director, but authorship is extended to six others (Douglas Dixon-Barker, James Emrick, Kerr Holden, Heather McDonald, Alysha Seriani, Michelle Yoon). In this way, and through its inheritance of the failed dreams of tech-utopian, video-producing alternative collectives, there is an example of what the artist Sara Diamond called "a documentary practice for the community, not for an external, superior viewer."
s01e03, placed within a non-commercial context, aims to involve not just those in Vancouver, but those cast adrift by similar conditions. (The Vancouver footage isn't privileged over the MMO's.) Walker's design would have it where the community isn't made up of leaders and followers, artistic luminaries and acolytes, but anyone stuck dreaming in front of a screen, like the user messaging long into the night as the film opens. ("It's the same everywhere," reads another private message.)
I've followed Walker for the better part of a decade on Tumblr (incidentally, the only social media site shown in the film). My interest there was less to do with cinephilia or video games than our shared interest in the New York-based writer Masha Tupitsyn, whose film-collage installation Love Sounds exhibited for 24 hours in Vancouver one year prior to the events in Walker's film.
Tupitsyn's work investigates what happens to love when mediated across distance and time, or, most critically, through art objects. In its opening montage, s01e03 threads all of its approaches around Noctilucents' dream-pop track "Spring," which audio-samples dialogue spoken by Sondra Locke's character in the film adaptation of Carson McCullers's The Heart Is a Lonely Hunter. In the elegiac portrait that follows, there's something of her protest, at the moment when everything becomes, clearly, too late to turn back from: "Let me have just one thing the way I want it to be."